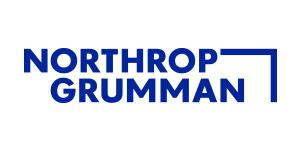 Sr Principal Engr Sys Test at Northrop Grumman Corporation
Palmdale, CA
Job Description
Engineering
AtNorthrop Grumman we develop cutting-edge technology that preserves freedom andadvances human discovery. Our pioneering and inventive spirit has enabled us tobe at the forefront of many technological advancements in our nation's history- from the first flight across the Atlantic Ocean, to stealth bombers, tolanding on the moon. We continue to innovate with developments from launchingthe first commercial flight to space, to discovering the early beginnings ofthe universe. Our employees are not only part of history, they're makinghistory.
NorthropGrumman Aeronautics Systems has an opening for a Sr. Principal Systems Engineer located in Palmdale, CA.
Candidate will perform the duties of a Mechanical Engineerfor acceptance test procedure (ATP) development, release, and support of testexecution. Responsibilities will include subsystems analysis,test method selection, test planning, test equipment integration, testprocedure development and maintenance, test setup conceptualization andexecution, test data acquisition and analysis, and test reporting.Additionally, candidate will be responsible for providing guidance and supportto junior ATP engineers, reviewing test procedures written by peers andoffering feedback and suggestions, acting as a subject matter expert in thearea of aircraft electrical system testing procedures, processes, and standardpractices, presenting to leadership on occasion, performing the duties of thisposition with a high degree of independence, and assisting other test engineersin the performance of test failure troubleshooting and corrective action.
A successful applicant will demonstrate extensive knowledgeof mechanical subsystem testing, test requirements, automated wire harnesstesting, RF cable testing, fiber optic cable testing, and testing of variousother types of cables used in the aerospace industry. Candidate must beable to work closely with engineers of the same and other disciplines, projectleaders, and technicians supporting production line.