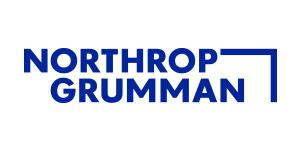 Sr. Principal Enterprise Wide Applications Analyst at Northrop Grumman Corporation
El Segundo, CA
Job Description
Are you interested in expanding your career through experience and exposure, all while supporting a mission that seeks to ensure the security of our nation and its allies? If so, then Northrop Grumman is the place for you. As a leading global security company, we provide innovative systems, products and solutions to our customers worldwide. We are comprised of diverse professionals that bring different perspectives and ideas, understanding that the more experiences we bring to our work the more innovative we can be. As we continue to build our workforce we look for people that exemplify our core values, leadership characteristics, and approach to innovation.


Northrop Grumman ERP Solutions Group is seeking a person with knowledge in BOBJ, ABAP, SAP integration with MES and IMPCA Shop Floor Control system solutions.
The candidate should have deep integration expertise across the spectrum of SAP/BOBJ/IMPCA/MES systems.
Key Job Functions
• Support end users - break/fix, how to expertise, enhancements, monitoring, testing, implementing
• Analyzes defines, configures, implements and supports existing systems, new systems or major modifications to existing systems.
• Analyzes existing and proposed business processes and their associated technical solutions.
• Performs Fit/Gap Analysis and solution feasibility for existing and future business requirements.
• Support/Coordinate business user interactions, including process reviews, testing, training, and post implementation support.
• Content development of system specifications, testing, and training documentation.
Accountabilities
• Communicate effectively with programs to identify business needs, issues and requirements, and evaluate business solutions.
• Establish mutual trust and partnership within customer community.
• Interact with various resources to design solutions and solve operational issues, improve business performance, or improve existing systems and processes.
• Actively introduce new ideas or solutions to business for continuous improvement.
MayHiringEvent
Basic Qualifications:
• 9 years of relevant experience with a Bachelor's degree OR 7

Years with Masters.
• Minimum of three years of experience in SAP system support, shop floor

systems
• Functional/technical proficiency with at least 4+ full lifecycle SAP/SFC

implementations and 9+ years of industry and/or consulting experience
• Current Top Secret clearance or SCI clearance
• Must be able to provide after-hours support as needed.
• Knowledge and understanding of Microsoft Office products required.
• Excellent written and verbal communication skills required.
• Excellent organizational skills required.
• High degree of initiative and creativity.
Northrop Grumman is committed to hiring and retaining a diverse workforce. We are proud to be an Equal Opportunity/Affirmative Action Employer, making decisions without regard to race, color, religion, creed, sex, sexual orientation, gender identity, marital status, national origin, age, veteran status, disability, or any other protected class. For our complete EEO/AA and Pay Transparency statement, please visit . U.S. Citizenship is required for most positions.