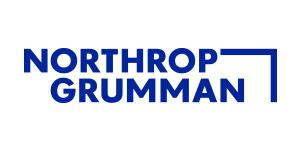 Sr. Principal Financial Analyst at Northrop Grumman Corporation
Magna, UT
Job Description
Business Management
Embark on a career putting innovative, reliable, and agile products and ideas into orbit, and beyond. Northrop Grumman has opportunities waiting for you that play a vital role in human space exploration, national defense, and scientific discovery, supporting multiple programs across the universe. With us, you'll discover a culture of curiosity and collaboration that will have you Defining Possible from the day you start. Our space systems connect and protect millions of people on earth every day, now and for the future. Explore your future and launch your career today.

With annual revenues in of nearly %248.0B billion, over 22,000 employees, and operations in about 7 states, Northrup Grumman is a company on the move. Our mission is to ensure that our customers accomplish their mission — whether it's a technological breakthrough, a satellite launch, or protecting our nation. The company is the world's leading supplier of solid rocket motors, a leading provider of launch vehicles, satellites and other space systems, and the nation's largest manufacturer of ammunition.

Propulsion Systems is part of Launch and Missile Defense Group which provides products and services that span the launch, missile systems and aerospace markets. We are a premier producer of solid rocket propulsion systems and specialty energetic products; a leading provider of small and medium class space launch vehicles for Civil, DoD and Commercial missions; a major supplier of interceptor boosters and target vehicles for missile defense; and a world class manufacturer of composite primary and secondary structures for commercial and military aircraft and launch vehicles.

Northrup Grumman is currently seeking a Sr Principal Accountant to join our Finance team at our Promontory, Utah or Magna, Utah location.

Role description & Responsibilities:
The position is responsible to provide accounting support.

Job Duties:
• Analyze and process accounting entries based on GAAP and Government accounting knowledge for multiple business units.
• Analyze large volumes of data using worksheet and database skills to manipulate, summarize, and select into meaningful information for decision making.
• Lead process for development of annual budgets as well as maintain the process through monthly and annual reporting, including but not limited to, variance analysis and other financial reporting and cost monitoring responsibilities.
• Lead preparation of, and negotiation support for, incurred cost claims and incurred cost adjustments for final incurred cost submissions, including but not limited to, performing monthly and annual data scrubs, information sweeps, completing incurred cost schedules and submission packages, preparing and supporting business unit and division personnel for negotiations with Government representatives.
• Support financial and SOX audits by internal, external, and Government auditors.