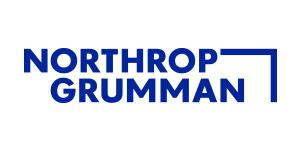 Sr Principal Financial Cost/Control Analyst - GBSD at Northrop Grumman Corporation
Roy, UT
Job Description
Business Management
Embark on acareer putting innovative, reliable, and agile products and ideas into orbit,and beyond. Northrop Grumman has opportunities waiting for you that play avital role in human space exploration, national defense, and scientificdiscovery, supporting multiple programs across the universe. With us, you'lldiscover a culture of curiosity and collaboration that will have you DefiningPossible from the day you start. Our space systems connect and protect millionsof people on earth every day, now and for the future. Explore your future andlaunch your career today.
Northrop Grumman Space Systems is seeking a Senior PrincipalProgram Financial/Cost Control Analyst to join our team of qualified, diverseindividuals. This position will be located in Roy UT and support the GroundBased Strategic Deterrent (GBSD) program.Learn more about the GBSD program .
Roles and Responsibilities include, but are not limited to,the following:
Setting up cost control system,monitoring and controlling costs and schedules on contracts requiring validatedcost schedule control system.

Performing analyses and preparingreports in order to ensure that contracts are within negotiated and agreed-uponparameters and government cost control guidelines.

Preparing budgets and schedules forcontract work and performs and/or assisting in financial analyses such asfunding profiles, sales outlook, and variance analysis.

Preparing program plans to ensureprogram requirements and statement of work are captured and scheduled.

Performing schedule risk assessmentsto identify and mitigate program cost and scheduling risks.

Ensuring adequate fundingavailability by maintaining accurate records of expenditures, directingpreparation of expenditure projections, and submitting timely requests foradditional funding to the government.

Incorporating contractual changesinto control systems by staying aware of outstanding work against each contractin order to maintain realistic contract cost and schedule baselines.
As a full-time employee ofNorthrop Grumman Space Systems, you are eligible for our robust benefitspackage including:
Medical,Dental & Vision coverage

401k

EducationalAssistance

LifeInsurance

EmployeeAssistance Programs & Work/Life Solutions

PaidTime Off

Health& Wellness Resources

EmployeeDiscounts
This position's standardwork schedule is a 9/80. The 9/80 schedule allows employees who work anine-hour day Monday through Thursday to take every other Friday off.