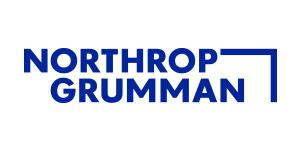 Sr Principal Info Sys Proj Mgr - Manufacturing Technology at Northrop Grumman Corporation
Palmdale, CA
Job Description
Information Technology
Climb tonew heights on your journey when you start Defining Possible with NorthropGrumman. Enjoy a purposeful career in aeronautics that is crucial to the way weconnect and protect our world across land, sea, and air. Bring your experienceand take advantage of this opportunity to discover how you can start to pushpast possible and achieve your goals today. Enjoy a diverse, collaborativeenvironment with professionals across the nation ready to help launch yourcareer.
Our Aeronautics Systems sectoris seeking a Sr. Principal Information Systems Project Manager to join ourteam of qualified, diverse individuals. This position will support our AdvancedManufacturing Technology & Innovation development team and will be locatedin Palmdale, CA.
Our organization is currentlyworking to build a revolutionary kind of production factory, an IIoT SmartFactory, and we need your help to shape the foundation! As a member of the AdvancedManufacturing Technology & Innovation team, you will lead the developmentand implementation of digital manufacturing production applications. Thisposition provides a qualified candidate with a unique opportunity to manageinnovative projects, which once implemented, will become the benchmark forfuture manufacturing production lines. To that effect, the position willrequire strong leadership, analytical and problem solving skills. In addition,the candidate must have a solid understanding of a manufacturing environmentand industrial operations.
EssentialJob Functions:
Manages cost, schedule, and technicalaspects of assigned projects from start to closure. Accountable for project performance bydirecting project execution, meeting technical requirements, and regulatingbudget spending.

Prepares and maintains project plans,estimates resources and forecasts required to support, manages risks/issues andconstraints

Leads a team of engineers, analysts, andother technical personnel to achieve project objectives. Provide technical and analytical guidance tothe core team. Understands theuncertainties of development / test, and be effective and quick to influence /drive resolution to issues in order to meet milestones and deadlines.

Supports recurring project datacollection and analysis, timely information distribution and reporting, andcoordinating review activities

Communicate advanced concepts andinformation in an understandable manner for audiences of varying levels ofcompetency. Continuous interface withstakeholders and customers is required.

Collaborates with other project leadsand community to enhance project management effectiveness. Identifies and exploits opportunities toeliminate waste and optimize resources that enable others to provide focusedsupport.

Supports multiple engineering insertionssimultaneously while ensuring the various maturations are synchronized

Support and enforce the Agilemethodology and framework used by the project team

Maintain an in-depth knowledge ofcustomer's lifecycles, standards, and supporting processes and practices.

Keeps current on advances in the fieldof IIoT with demonstrating strategic big picture thinking.