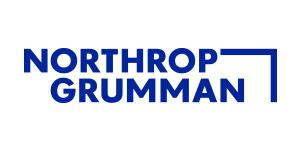 Sr Principal Manufacturing Engineer at Northrop Grumman Corporation
Philadelphia, PA
Job Description
Engineering
Some of the world's most technically advanced products are manufactured by employees who work within Northrop Grumman Missions Systems; a leading provider of sensor systems for a variety of global security applications, including
situational awareness and self-protection.
Northrop Grumman manufacturing plants are highly-automated, cutting-edge centers of excellence where employees leverage the latest technology, including the strategic use of automation, 3-D printing and robotics.
Northrop Grumman Mission Systems is seeking a Principal Manufacturing Engineer to join the Test and Assembly Site in Philadelphia, PA. The Manufacturing Engineer will support Manufacturing Operations Engineering.
The Manufacturing Engineer will be responsible for:
-Implementation of the latest industry manufacturing technology and techniques.
- Inspect performance of machinery, equipment, and tools to verify their efficiency
- Investigate and initiate corrective action to ensure product quality
-Provide guidance to Engineering regarding design concepts and specification requirements to best utilize equipment and manufacturing techniques
The ideal candidate must be able to work individually as well as collaborate with a diverse group of individuals, work tactically, but with an eye towards future strategy, and exhibit solid communication skills with internal management
personnel and clients.
The selected candidate must be comfortable working 50% of their time or more on factory floor in a union environment with hours that may span multiple shifts.
MANUMS