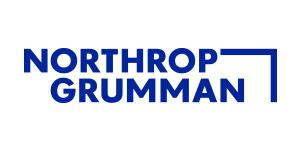 Sr. Principal Test Conductor at Northrop Grumman Corporation
Palmdale, CA
Job Description
At Northrop Grumman we develop cutting-edge technology that preserves freedom and advances human discovery. Our pioneering and inventive spirit has enabled us to be at the forefront of many technological advancements in our nation's history - from the first flight across the Atlantic Ocean, to stealth bombers, to landing on the moon. We continue to innovate with developments from launching the first commercial flight to space, to discovering the early beginnings of the universe. Our employees are not only part of history, they're making history.
Northrop Grumman Aerospace Systems has an opening for a Sr.Principal Test Conductor.
The Test Conductor is responsible to ensure engineering tests serve mission objectives and mechanisms are in place to execute the tests. Responsible for testing all customer samples. Oversees the operational aspects of engineering tests and serves as liaison to program, engineering and line management. Reviews status of test requirements, manages schedules and prepares reports. Selects and supervises technicians during test. Assesses anomalies and develops resolutions to documented procedures in conjunction with Test and Quality Engineering.
Basic Qualifications:
-BS degreeplus 9 years of exempt experience in Testing, as a Test Conductor or Engineer; or7 years with Masters.
- Verifiable leadership experience, leading a crew, structural / flight test or an integration / R&D environment.
- Familiarity with Mechanical Engineering, Assembly and Test Operations department (standard) operating procedures/
policies
- DoD, Secret clearance, in scope within the last 5 yrs. and capable of obtaining and maintaining special program access.
- Must be able to work from EWPs at elevated heights and for extended period of time.
- Must be able to lift 30 lbs.
Preferred Qualifications:
- Leadership, Structural Test experience, set-up thru test execution.
- Extensive Hydraulic system, set up and checkout experience.
- Verifiable Technical lead experience, leading a crew.



Northrop Grumman is committed to hiring and retaining a diverse workforce. We are proud to be an Equal Opportunity/Affirmative Action Employer, making decisions without regard to race, color, religion, creed, sex, sexual orientation, gender identity, marital status, national origin, age, veteran status, disability, or any other protected class. For our complete EEO/AA and Pay Transparency statement, please visit . U.S. Citizenship is required for most positions.