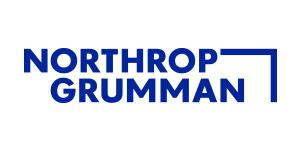 Sr Prncpl Engr Mcrelec Smcdctr at Northrop Grumman Corporation
Apopka, FL
Job Description
Engineering
At the heart of Defining Possible is our commitment tomissions. In rapidly changing global security environments, Northrop Grummanbrings informed insights and software-secure technology to enable strategicplanning. We're looking for innovators who can help us keep building on ourwide portfolio of secure, affordable, integrated, and multi-domain systems andtechnologies that fuel those missions. By joining in our shared mission, we'llsupport yours of expanding your personal network and developing skills, whetheryou are new to the field or an industry thought-leader. At Northrop Grumman,you'll have the resources, support, and team to do some of the best work ofyour career.
TheEngineering & Sciences (E&S) organization pushes the boundaries ofinnovation, redefines engineering capabilities, and drives advances in varioussciences. Our team is chartered with providing the skills, innovativetechnologies to develop, design, produce and sustain optimized product linesacross the sector while providing a decisive advantage to the warfighter.Come be a part of our mission!
NorthropGrumman Mission Systems seeks an experienced
Sr.Principal Microelectronic Semiconductor Engineer
in Apopka, FLto fill a multi-functionalrole that includes Metrology Process
owner, Failure Analysis and Process Integration. Theselected candidate will work closely with unit process owners, manufacturing,engineering, and test teams to troubleshoot and resolve complex process issues.There will be multiple programs with different process requirements.
Roles andResponsibilities:
The selected candidatewill have following responsibilities:
Metrology process ownership for an number of optical microscopes, film thickness measurement tools, and other semiconductor measurement equipment

Process Integration, yield improvement and defect reduction

Supporting and advising program teams on methods of analytical measurement, material characterization, and serve as the focal point for failure analysis activities. Duties may also include performing and coordinating failure analysis efforts with external labs, either within Northrop Grumman, or at a selected vendor.