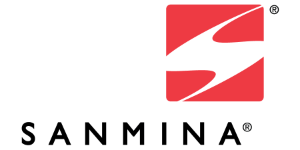 Production Planner - (49100) at Sanmina
Fremont, CA
Category (For Job Seekers)
Materials/Planning/Procurement/SCM
Location
H3931 - EMS-Fremont - Fremont, CA 94538 US (Primary)

Job Description
Sanmina Corporation (Nasdaq: SANM) is a leading integrated manufacturing solutions provider serving the fastest-growing segments of the global Electronics Manufacturing Services (EMS) market. Recognized as a technology leader, Sanmina Corporation provides end-to-end manufacturing solutions, delivering superior quality and support to Original Equipment Manufacturers (OEMs) primarily in the communications networks, defense and aerospace, industrial and semiconductor systems, medical, multimedia, computing and storage, automotive and clean technology sectors. Sanmina Corporation has facilities strategically located in key regions throughout the world.
The Sanmina Fremont facility is a full-service enclosure systems solution manufacturing plant. Located in California's Silicon Valley, this facility produces low-to-mid volume New Product Introduction (NPI) runs to full-scale volume. The Fremont facility offers everything from small piece parts to fully integrated and tested systems. In addition, this location offers in-house painting capabilities and flexible logistics solutions in distribution, inventory management and hubbing, as well as repair services.
Job Purpose:
Plans, schedules, coordinates and/or monitors final approval of products through the complete production cycle. Works from engineering plans and production specifications to establish production schedules, labor loading, and capacity requirements. Coordinates production plans to ensure materials are provided according to schedules. Master Scheduler: Provides input to management; schedules and/or interfaces with marketing, sales, production and engineering managers. Works to resolve (in case of design changes) labor and material shortages, backlogs and other potential schedule interruptions. Oversees the master schedules and ensures comprehensive compliance with materials requirements for manufacturing.
Nature of Duties/Responsibilities:
Analyze customer demand and optimize build plans for specific products, keeping materials and resource requirements.
 Review New products/parts planning attributes and ensure they are correctly set up.
 Review BOM structures and ensure that they align with manufacturing strategy.
 Periodically review critical ERP planning attributes and keep them aligned.
 Review ECOs, prepare implementation plans and actually implement them.
 Release required work orders in timely manner and promptly close them on completion after reconciling variances.
Follow up materials shortages and production flow thru the factory to keep build plan on schedule.
Education and Experience:
Bachelors Degree.
Requires a minimum of (5) years of related experience; preferably in a contract manufacturing environment.
Good understanding of critical ERP planning attributes.
Hands on experience in ECO planning and Implementations.
Good working knowledge of Oracle or similar ERP software with regards to planning.
Intermediate or Advanced level of experience in Excel.
 This is an ITAR facility and applicant must be a US Citizen or a lawful permanent resident.  
Sanmina is an Equal Opportunity Employer – M/F/Veteran/Disability/Sexual Orientation/Gender Identity