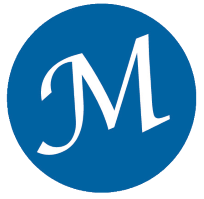 Sr. Project Manager/NPD at Mattson Resources
Aliso Viejo, CA
Growing, PRE-IPO medical device company(Class 2) with dynamic leadership and strong pipeline of new platforms, is seeking an experienced (7-10 yrs) PROJECT MANAGER to be responsible for the facilitating and managing of new product and product revision introduction activities. Role reports to CTO and works cross functionally with Engineering, Marketing, Quality - This is a HIGH PROFILE role and a key position within the technical team.
REQUIREMENTS: 7-10 years of Project Management within the MEDICAL DEVICE sector – involved in complex projects – MS Degree in Science or Engineering preferred.
Summary:
Responsible for facilitating and managing new product and product revision introduction activities. Manages and coordinates the planning, initiation and execution of tasks and communication of progress. This includes instruments, electronics and software. Assist Development Engineering Staff with ensuring timely completion of documentation and Design Control and Change Order deliverables. Coordinate cross functional execution of tasks and communication of progress, bottlenecks and breakdowns. Assist Materials Manager with supplier issues, prioritization decisions and planning as needed / required. Coordinate supply with demand for new product Systems as defined in Deployment Plans. Coordinate supply with demand for revised products and additions to product systems during rolling changes, swap outs and system enhancements/expansions.
Understand, define and improve processes for scaling
Coordinate successful execution of new product releases, LST001, LST003
Support the development of project plans alongside product development engineers ensuring timely, proper completion of documentation, testing, transfer and realization deliverables
Facilitate, manage and communicate design transfer deliverables and deliverables leading up to design transfer, such as pilot and test sample builds.
Manage and communicate with cross functional team to ensure software releases are coordinated with product road map timing and roll out/swap out timelines
Identify bottlenecks and breakdowns in supply of new/revised product as new items are released and manufactured; identify and implement solutions
Identify bottlenecks and breakdowns in fulfillment of documentation requirements working closely with QA. RA and engineering (software, electronics, MFE, ME, Project Engineering)
Work closely with Product Management (Marketing) to ensure product labeling, techniques, bulletins, IFUs, website updates, training/educational materials are completed according to the product road map and/or associated project plan, CO implementation plan.