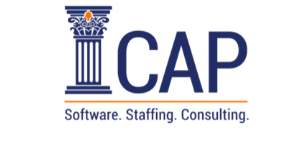 Sr. Project Manager at ICAP (intellectual Capitol)
Santa Fe, NM
Intellectual Capitol is currently seeking 3 Sr. Project Managers with specific experience working on Medicaid projects. The Project Managers will be part of a long-term (30 months +) Medicaid project here in Santa Fe. This position is 75% onsite in Santa Fe, so local candidates will be preferred, but regional and relocating candidates will be considered. This opportunity will include benefits (health, 401k, etc.) and competitive compensation.

This is a direct W2 opportunity. No Corp to Corp or 1099.
Need Local Candidates and in-person interview will be required prior to offer.

Description:
The Senior Project Managers will work with the Senior Client PM to oversee all evaluation of modular project initiatives and identify issues in software or services. The client seeks to develop, implement and operate new modules in their Medicaid environment.

Responsibilities:
He/she will provide Project Management support ensuring timely deployment of Modules, analyze discrepancies in service or performance, and make recommendations for product or service updates.
The Senior Project Manager will rely on experience and judgment to plan and accomplish goals.
He/she will coordinate with the Client Project Manager to support all project management activities impacting Scope, Schedule, and Budget efforts.
Employee is expected to undertake any additional duties as they are assigned by the Client Project Manager and senior leadership.

Additional Duties:
• Client relationship and expectation management
• Subcontractor/vendor performance management
• Contribute to setting required project pace by defining corresponding project and individual responsibilities, objectives, tasks, schedules, and outputs
• Perform independent assessments of overall project status and health
• Interview key Stakeholders
• Directly contribute to and share the responsibility for the project performance by planning, securing, monitoring and adjusting project resources (people, budget, material, time)
• Develop status reporting documentation and ensure its quality completion
• Make recommendations for improvement of processes based on observations, industry standards, and best practices
• Ensure all parties share a common understanding of the project scope, goals/outcomes/requirements, deliverables and milestones

Mandatory Qualifications:
• Project Management Professional (PMP) Certification
• Minimum 5 years' experience on one or more Eligibility, Medicaid, or Health and Human Services (HHS) IT projects
• Minimum 5 years' experience managing in mid-scale or large-scale system development projects (including using test automation, test strategy, developing and executing test scripts and test plans)
• Minimum 2 years' experience on one or more modular Eligibility, Medicaid deployment Health and Human Services (HHS) IT projects

Requested Qualifications:
• Master's degree
• Ability to develop effective, positive working relationships with both internal and external contacts.
• Strong verbal and written communication skills.
• Working knowledge of MS Office products, e.g. Word, Excel and online applications.
• Strong organizational and time management skills.
• Experience with SharePoint
• Ability to analyze and resolve difficult logic and processing issues
• Ability to communicate difficult concepts to technical and non-technical staff
• Effective verbal and written communication skills, including the ability to write meaningful reports
*PUB*