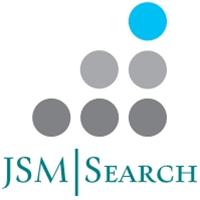 Sr Property Accountant For Major Real Estate Firm W Flex Time/No Overtime 75K/Bonus at JSM Search Management on Behalf of Client
Dallas, TX 75230
One of the top commercial and residential real estate firms in the United States is looking for a Senior Real Estate Property Accountant for its residential projects...this is a one-of-a-kind firm which offers no overtime/ balance of life, flex time, true opportunity for growth, a family and team oriented atmosphere with Easter Egg Hunts, Happy Hours, afternoons off to Xmas shop, and more.


Responsibilities:
· Experience handling multiple sets of books at once
· Accrual experience preferred
· Able to work independently as well as with team members
· Excellent communication skills
· Detailed, organized and able to handle multiple tasks at once
· Able to meet deadlines
· Positive attitude
· Experienced with accounts payable and accounts receivable
· Full general ledger experience through financial statement preparation
· Reconciliation of accounts including balance sheet accounts, management fees and escrow accounts along with bank reconciliations
· Working knowledge of MS Word and Excel
· Experience with Yardi software is a plus
ONCE AGAIN.....there exists within this team and family oriented firm tremendous opportunity for growth in addition to flex time, the ability to access your files from home, literally no overtime,catered lunches, patio lunches and more! For more information or to send a resume please contact myjsmsearch@yahoo.com!
up to $75,000.00 /year
Bonus and Excellent Benefits!