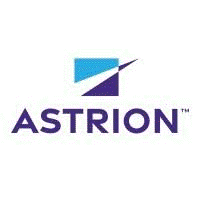 Sr. Proposal Manager/Technical Writer at Oasis Systems Inc
Washington, DC 20024
Human Solutions, Inc. [HSI], a Division of Oasis Systems, is a professional services company that was established in 1997. Through the knowledge and experience of its skilled professionals, the company offers a wide range of technical and management services for air traffic control providers, aviation planners, airport operators, and business management services for government and industry. Our core competencies include: system and concept engineering, human factors, air traffic systems support, safety and QMS, program management and organizational development.
HSI has worked extensively with the U.S. Federal Aviation Administration where it has earned a reputation for on-time delivery of high quality products tailored to the special needs of its clients. We also work with aviation organizations around the world and provide management consulting services to other public and private entities.
The Sr. Proposal Writer role will require a great deal of close coordination with senior management, large writing tasks, and the flexibility to meet and develop our consistent high quality and successful responses.

JOB DESCRIPTION:
The Sr. Proposal Manager/Technical Writer duties include, but are not limited to the following:
Coordinating proposal process, following standard procedures, including planning, review, and production of statements of qualifications and proposals.

Leveraging previously developed content and SME interviews to generate new language for use in proposal development.

Independently conducting research and synthesize into effective reports.

Communicating key messages to internal and external customers.

Combining input from various sources to create an aesthetically pleasing document with a single voice that flows and provides a logical progression through the topic.

Lead SME's to their deadlines to obtain the content required.

Gathering and researching information to include in proposals, including resumes and project summaries.

Reviewing, organizing, and editing written documentation to improve clarity.

Providing final quality control check, including proofreading for grammar, request for proposal (RFP) compliance and conformance to established strategies and plans.

Verifying complex technical solutions, strategies and themes are easily understandable, readable and compelling.

Updating leads, resumes, project descriptions, and text libraries in marketing's database.

Conducting client development research.

Engaging senior technical and management staff to obtain necessary information and commitment for specific pursuits.

Participating in strategic planning that includes evaluating marketing intelligence, identifying customer concerns, and key issues, and developing win strategies.

Assisting in the day to day hard and electronic file organization.

 Adhoc duties as assigned.
REQUIREMENTS:
At least 7+ years of experience in a proposal development environment, including technical writing, editing, proofreading and productions support.

Bachelor's degree is required. Major in Communications or English is a plus.

Proficient in writing proposals and responses to Federal Task Orders, RFPs, RFQs, RFIs and Sources Sought.

Experience writing to address needs of DOT, FAA, NASA is a plus.

Knowledgeable of information technology trends, support, services, and certifications.

Able to integrate knowledge from internet research, SMEs, and relevant company past performance.

Demonstrated ability to meet deadlines and commitments.

Excellent verbal and written communication skills. Ability to verbally convey technical concepts in clear, concise and understandable terms is also required.

Solid research skills and the ability to quickly grasp technical concepts, practices and specialized vocabulary of various technical fields.

Strong experience with MS Office suite (Word, Excel, PowerPoint, Outlook).

Experience doing web research, and proficiency with graphics software such as Visio, Photoshop and Freehand a plus.

Ability to work well under tight deadlines and effectively interact with a wide range of personnel, from executive to administrative staff.

Must have working knowledge of the government procurement process including RFIs, RFPs, SBIRs, etc.
We are an equal opportunity employer and all qualified applicants will receive consideration for employment without regard to race, color, religion, sex, national origin, disability status, protected veteran status, or any other characteristic protected by law.