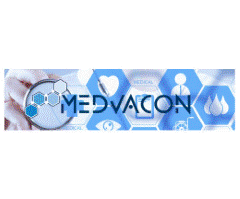 Sr. Quality Validation Engineer, PERM role w leading Biotech at Medvacon
San Diego, CA 92170
MEDVACON is working with a major Biotech company to identify a top-notch, Sr. Validation Engineer to join their org.

If you're interested, please apply here.  If your background aligns with the requirements, a member of Talent Acquisition will reach out to discuss the position and client details.


BS Degree or equivalent in a scientific discipline.

Minimum of 8 years exp in a life science industry, including 5 years in process and cleaning validation

Requires knowledge of FDA regulated biotechnology or drug validation requirements (e.g., 21 CFR 210, 211 or 21 CFR 820 or ICH Q7)

Experience executing validation projects for biotech or pharmaceutical production projects

Must have specific knowledge of validation methodologies and principles

Strong technical writing and analytical skills

Expertise in risk management and application of FMEAs to validations

Understand mRNA, pDNA manufacturing process a plus
94,923.00 - 122,161.00 /year
Quality Validation Engineer
What is this?