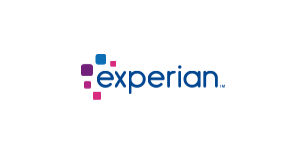 Sr. Relationship Manager (location flexible) at Experian
Chicago, IL 60601
Position Summary
Experian is the market leader in data and this position works directly with the largest players in the Digital ecosystem who use Experian data and linkage solutions to deliver targeted advertising campaigns. This position is essential to providing guidance around advanced data and making sure campaigns are executed quickly and efficiently.
This position is responsible for proactively managing the day to day relationships within an assigned set of clients and prospects. You will be responsible for engaging and supporting client contacts to ensure the seamless execution of the Targeting solutions and services, expanding business relationships and also driving growth and upsell opportunities within the existing account base. This role is highly suited for those individuals that are committed to progressing towards a Sales Account Director or Business Development Executive role within Targeting Sales
Key Responsibilities
• Management of existing customer relationships in order to drive execution of projects related to advertising campaigns
• Daily "quarterbacking" of client's projects/campaigns to ensure flawless execution of projects and acting as the liaison between the client and internal departments. Coordinates resources to ensure client satisfaction and ROI
• Educate and inform clients/prospects on new and existing data assets and audience recommendations with ongoing consultation to clients to uncover business challenges and offer data recommendations. Utilize product experts as a resource.
• Communication with clients is frequent and fast moving -includes weekly status calls with and occasional travel to client locations (primarily NYC)
• Works with digital sales team to develop solutions that helps solves Targeting clients' advertising objectives. Advises client on data best practices and address gaps/opportunities
• Personally responsible for achieving a sales revenue quota in conjunction with Account Director.
• Collaborates on account planning with Account Director to identify data sales opportunities
• Execute basic contracts for standard products and services
• Responsible for regular status calls with Sales Leadership with existing portfolio
• Works with Service Delivery team to scope out projects and then work with Pricing to discuss project and obtain price quote.
• Work cohesively with operations, solution support, product management and marketing personnel to ensure product and service education is delivered to assigned portfolio
• Works with wide range of internal groups - Operations, Legal, Compliance and Finance
• Gather industry information within assigned portfolio. Including subscribing to industry newsletters, trade magazines etc
• Develop highly effective relationships across all client/prospect base and internal departments
• BS/BA or equivalent experience is necessary
• 2 + years of sales/marketing experience
• Digital industry experience is highly valued. Agency or digital marketing experience is also helpful.
• Demonstrated ability to use customer service skills to grow and cultivating client relationships
• Ability to manage multiple fast moving projects essential
• Demonstrates a broad understanding of the ad tech ecosystem
• Ability to analyze data and present industry specific insights to clients
• Proficient in Microsoft Office Suite
• Ability to travel - approx. 20% of time (assuming not located in NYC)
Experian is the leading global information services company, providing data & analytical tools around the world. Operating at the center of Big Data since before the phrase was coined, few companies can offer information services on the same scale. We've been named one of the "World's Most Innovative Companies" by Forbes for 4 years in a row. We support clients in over 80 countries and employ 16,000 people in 37 countries.