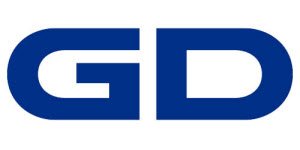 Sr. Research Consultant (Joint Integrative Clinical Medicine Research) at General Dynamics Information Technology
San Antonio, TX
Type of Requisition: Regular

Clearance Level Must Be Able to Obtain: None

Public Trust/Other Required: NACLC (T3)

Job Family: Research


GDIT 's military health team is HIRING a Senior Research Consultant for Joint Integrative Clinical Medicine to support the 59th Medical Wing (MDW), located at Lackland Air Force Base in San Antonio, Texas.


The 59th Medical Wing Science and Technology (ST) office advises and conducts clinical and translational research on matters pertaining to the medical aspects of the Air Expeditionary Force and the health of Air Force (AF) personnel and beneficiaries. In order to support the required research, ST offices conduct translational research in the areas of emergency medical care, combat casualty care, force health protection, restorative medicine, clinical and rehabilitative medicine and specialty centers.


Learn more about the 59th MDW HERE at http://https://www.59mdw.af.mil/


Summary:

Will serve as a Senior Consultant for military-related research, particularly when research involves military service members conducted on military installations. As a Senior Consultant, this individual is an expert that will advise the efforts of a multidisciplinary team of government and contract researchers, clinicians, and academic experts to bring all the various parts of the studies together into a cohesive effort.


Duties & Responsibilities:


+ Providing scientific expertise in the expansion of Joint Integrative Clinical Medicine research areas and program management to develop military medical research efforts promoting health services research.

+ Providing guidance for the integration or transition of newly-developed research programs and expansion of the Center for Advanced Molecular Detection (CAMD) to achieve sustainment within the organization.

+ Serving as senior consultant in support of collaborations with intramural customers and external organizations.

+ Advising on the planned, proposed and on-going military research conducted on military installations or with academic/industry collaborators to ensure that studies comply with clinical and military directives.

+ Providing strategic direction to team members and other colleagues, based on DoD requirements and thorough understanding of research gaps, needs, objectives and return on investment.

+ Providing support in developing protocol-driven research proposals, preclinical and clinical protocols, coordinating technical reports/documentation, final reports, and peer-reviewed manuscripts.

+ Assisting in the preparation of senior level briefings and coordination on medical research programs to include support for taskers and reports.

+ This position may, at the discretion of the COR, be designated as telework/remote in part or whole.


Minimum Qualification and Experience:


+ This effort requires the skills of a senior scientist with research and development management experience in the DoD sector.

+ Advanced degree (PhD, MD, DO) in medicine, biological or clinical sciences or equivalent related technical field or discipline.

+ Broad-based administrative, clinical and scientific background in military medicine.

+ Recommended 15 years of specialized experience in DoD medical research, development, test and evaluation programs.

+ Proven experience working in a team-oriented environment to include working and collaborating with academic and industry partners.

+ A minimum of 5 years' experience leading and/or supervising laboratory personnel and activities.

+ Knowledge of the DoD processes to obtain necessary approvals to execute a clinical trial.


#militaryhealthgditjobs


null

We are GDIT. The people supporting some of the most complex government, defense, and intelligence projects across the country. We deliver. Bringing the expertise needed to understand and advance critical missions. We transform. Shifting the ways clients invest in, integrate, and innovate technology solutions. We ensure today is safe and tomorrow is smarter. We are there. On the ground, beside our clients, in the lab, and everywhere in between. Offering the technology transformations, strategy, and mission services needed to get the job done.
GDIT is an Equal Opportunity/Affirmative Action employer. All qualified applicants will receive consideration for employment without regard to race, color, religion, sex, sexual orientation, gender identity, national origin, disability, or veteran status, or any other protected class.