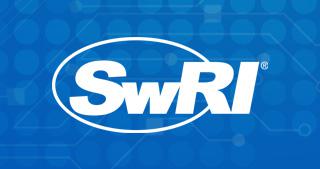 SR. RESEARCH SCIENTIST - HELIOPHYSICS - BOULDER, COLORADO at Southwest Research Institute
Boulder, CO
Job Summary:
Carry out collaborative and independent research in heliophysics, implementing available image or spectral image data to focus on the solar corona and its interactions with the solar wind. Present and disseminate research via publication in the scientific literature and via presentation at scientific conferences. Collaborate with the heliophysics Section to develop intermediate and long-term research goals. Seek and obtain funding by leading and/or supporting proposal efforts to funding bodies including NASA and the NSF.
Education/Experience:
Requires a PhD degree in Physics, Applied Physics, Astrophysics, Solar Physics, or related discipline with at least 5 years of post-degree experience. Must have at least a 3.0 GPA. Solar or heliospheric image analysis, solar coronal physics, image processing, and computer data analysis languages: at least one of Python, Perl, or IDL is required. Must enjoy presentations and developing proposals. Must have an understanding of interactions of the magnetic field with material flow and the problems associated with solar wind origin. Must have experience with seeking funding and grants.
Special Considerations:
Work assignment is in Boulder, Colorado.
Job Locations: Boulder, Colorado
Tuition Reimbursement
Parking
Flexible Spending Accounts
Employee Events
Professional Development
Merchandise Discounts
Vacation/paid time off
Paid Holidays
Retirement / Pension Plans
Gym Memberships
Paid sick days
Employee Referral Program
Medical, Dental and Vision
Long Term Disability
On Site Cafeteria
Military Leave
Health Care On Site