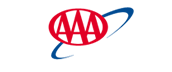 Sr. Security Analyst at AAA OHIO AUTO CLUB
Costa Mesa, CA
Teamwork. Integrity. Dedication.
Together, we make a difference.
If you are a career-minded, service-driven professional looking to join a fast paced organization then you have come to the right place. AAA is a member service organization affiliated with the national AAA network. With offices across the U.S., we're united by common mission and common values of excellent member service. With more than 14,000 employees in 21 states, we provide legendary service to 16 million loyal members. With a constantly growing membership, we are always welcoming dedicated professionals looking to challenge themselves and build a career within our dynamic organization. You will find that being part of a very successful team is extremely rewarding.
The Automobile Club of Southern California is seeking career-minded individuals for our Sr. Security Analyst opportunity in Costa Mesa, CA.
Experience
Identify and analyze information security threats and events, and respond effectively to security incidents. Participate in security project requirements definition, planning, testing, and solution deployment to support the information security strategy.
Communicate incident information within the information security team using various methods, such as email, phone, face-to-face, and written documentation. Monitor external sources of vulnerability information and communicate to affected teams in a timely manner. Recommend new security tools or enhancements and configuration changes to support maturing of processes and changing business needs.
Proactively alert end-of-life security tool situations to prevent unsupported systems and license expiration. Monitor security tools for vendor enhancements and new features communicating recommendations that align with business needs. Recommend SOC process improvements to enhance risk identification or operating efficiencies. Investigate anomalous traffic to identify threats or indicators of compromise. Work with Legal or Human Resources to perform investigations, as authorized and appropriate.


Qualifications
Security+, Network+, CISSP, or similar security certification. Three (3) or more years Information Security administration/analysis experience. Ability to see the big picture while being able to performed detailed work. Strong interpersonal skills to interact effectively with the SOC team and IT management. Strong hands-on experience in a technical security role. Security architecture experience a plus.
Benefits:
* Health Coverage for Medical, Dental, Vision
* Paid time off including Vacation, Illness and Holidays
* Life Insurance
* Disability Coverage
* Pension
* 401k Savings Plan
* Employee Discounts
* Career opportunities across multiple business lines and states
'Creating members for life by exceeding our members' expectations through valuable products and legendary service.'
AAA is an Equal Opportunity Employer.