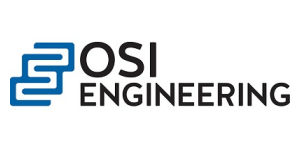 Sr. Software Developer in Test (SDET) - iOS & Android Automation for HOT Augmented Reality Start-up at OSI Engineering
Santa Clara, CA 95054
Summary
Will be part of the team that is building the test automation framework for what we call the Mixed Reality- a beautifully realistic 3D environment visible in the real world.
Will help develop building blocks of automation infrastructure and tests.
Develop an automation system and develop automated scripts to test the software quality in a very efficient manner and empower a wide community of software engineering teams to build a quality product.
Responsibilities
Help the team with implementation of a lean and efficient automation system, automation tools and test scripts for iOS and Android devices aligning to the overall test automation strategy
Seamlessly integrate iOS and Android automation solution with the existing custom built SW test automation system
Support Continuous Integration, Continuous Delivery and Agile practices using Automation System
Understand the complex architecture of Magic Leap Mixed Reality ecosystem and help enhance the test/automation tools to perform automated testing
Understand the iOS and Android OS devices, their architecture and keep updated with latest advancement in those areas
Identify automation opportunities revolving around interoperability of ML devices and iOS/Android devices to enhance SW automation test coverage
Develop and maintain automated test scripts for daily smoke, functional, performance, reliability and stress scenarios
Help create supporting tools and HW setups to enhance automation framework capabilities
Debug and fix defects in the existing tests scripts and ensure they are updated with latest changes
Must have skillsets:
7+ years in software development and test automation experience, with 3+ years of experience with iOS and Android cross platform Automation
Knowledge of C#, Python, shell, powershell scripting
Familiarities or hands on experience with QA processes, concepts, tools and terminologies
Proven experience and knowledge of software development, software testing, software test strategy and Automation test script management
Experience with object oriented analysis and design and software engineering best practices
Excellent understanding with HW/SW architecture and interoperability of complex embedded systems such as mobile phones, VR systems, etc.
Familiarity with Augmented Reality(AR) Virtual Reality(VR) devices and Graphics concepts is a plus
Experience with robotics is a plus
BS/MS in Computer Science/Engineering is preferred
Location: Sunnyvale, CA or Plantation, FL.
Duration: 6-12+ months