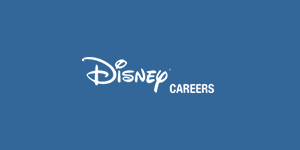 Sr Software Engineer, Data at Walt Disney Company
Seattle, WA
Job Summary:
At Disney, we're storytellers. We make the impossible, possible. The Walt Disney Company is a world-class entertainment and technological leader. Walt's passion was to continuously envision new ways to move audiences around the world—a passion that remains our touchstone in an enterprise that stretches from theme parks, resorts and a cruise line to sports, news, movies and a variety of other businesses. Uniting each endeavor is a commitment to creating and delivering unforgettable experiences — and we're constantly looking for new ways to enhance these exciting experiences.
The Cloud Platform Engineering (CPE) financial intelligence team plays a critical business role by providing actionable financial intelligence to help inform and accelerate business decisions. We enable Disney teams to more effectively meet their financial responsibilities by delivering meaningful cost and usage data, analysis and reporting.
We are looking for an individual who is self-motivated, learns quickly, and drives solutions despite occasional ambiguity. This person will interact closely with product owners and business leaders and will need to have strong communication skills, a collaborative approach, and be able to provide leadership with reporting decisions.
Responsibilities:
Design, educate and implement scalable data solutions for large structured and unstructured datasets in the cloud.
Build business value and savings opportunities by identifying trends from collected data and models.
Communicate insights, design and implementation to both technical and non-technical audiences.
Collaborate with data engineers, and organizational leaders to recommend data strategies and provide expertise for analytic and reporting decisions.
Design and architect high quality data models for data-lakes, data-warehouses, and data-marts.
Implement secure and auditable data infrastructure.
Basic Qualifications:
7+ years of Data Engineering experience
2+ years of experience using cloud technologies
Expertise with SQL, data analysis, and reporting.
Strong ability to organize, analyze, and disseminate information.
Experience driving and completing projects through technical leadership in a complex, matrixed organization.
Experience translating business needs into technical system requirements.
Proactively identify and solve data issues with attention to detail.
Experience working with multiple disparate, complex, large datasets.
Eagerness to adapt and learn.
Preferred Qualifications:
Experience writing software in Python.
Experience with PySpark, Pandas or equivalent data platform.
Proven experience in keeping up with emerging technologies.
Knowledge and familiarity with data visualization and presentation tools and strategies.
Understanding of data sovereignty and data localization and how they impact implementation for data processing, aggregation, analysis and presentation.
Current cloud professional certification
Required Education
BS/BA in Computer Science or equivalent experience
About The Walt Disney Company (Corporate):
At Disney Corporate you can see how the businesses behind the Company's powerful brands come together to create the most innovative, far-reaching and admired entertainment company in the world. As a member of a corporate team, you'll work with world-class leaders driving the strategies that keep The Walt Disney Company at the leading edge of entertainment. See and be seen by other innovative thinkers as you enable the greatest storytellers in the world to create memories for millions of families around the globe.
About The Walt Disney Company:
The Walt Disney Company, together with its subsidiaries and affiliates, is a leading diversified international family entertainment and media enterprise with the following business segments: media networks, parks and resorts, studio entertainment, consumer products and interactive media. From humble beginnings as a cartoon studio in the 1920s to its preeminent name in the entertainment industry today, Disney proudly continues its legacy of creating world-class stories and experiences for every member of the family. Disney's stories, characters and experiences reach consumers and guests from every corner of the globe. With operations in more than 40 countries, our employees and cast members work together to create entertainment experiences that are both universally and locally cherished.
This position is with Disney Worldwide Services, Inc., which is part of a business segment we call The Walt Disney Company (Corporate).
Disney Worldwide Services, Inc. is an equal opportunity employer. Applicants will receive consideration for employment without regard to race, color, religion, sex, national origin, sexual orientation, gender identity, disability or protected veteran status. Disney fosters a business culture where ideas and decisions from all people help us grow, innovate, create the best stories and be relevant in a rapidly changing world.