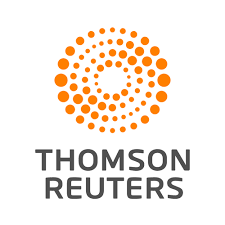 Sr Software Engineer at Thomson Reuters
Eagan, MN
Job Description
Primary Objective(s)
A Senior Software Engineer analyses, defines designs, constructs, tests, installs, modifies, and grows our information systems.  
Division/Group - Editorial & Content Technology (E&CT):
We develop and deliver technology solutions for preparing, improving and publishing the content that is the foundation of U.S. Legal online and print products. We enable a highly sophisticated editorial operation based on a complex and dynamic supply chain focused on building solutions that enable our customers to be more effective and efficient in managing their content and product needs. You can be a part of developing and launching creative services critical in the legal community using cutting-edge technologies to organize and persist content while collaborating closely with multiple technical and business partners throughout Thomson Reuters. We are a fun, high-energy, motivated organization seeking people with exceptional technical credentials to design and develop new editorial tools with cutting-edge technologies.
Key Responsibilities & Technologies
Build, review, and maintain user documentation. Work independently, with minimal technical and management guidance.
Take ownership of problems.
Provide mentorship and training of junior team members.
Delegate work breakdown tasks to other developers.
Write and modify software using industry and company best practices.
Build and execute unit and integration tests to ensure code meets requirements.
Participate in project planning sessions to understand requirements, provide design options, and provide work breakdown estimates.
Account for the quality and timeliness of own work.
Maintain and grow applications according to business and technology priorities.
Experience required in Java
Qualifications, Knowledge, and Skills:
Fully competent in one or more programming languages, software engineering methodologies, and software development tools.
Experience with unit testing, code management tools, and design tools.
Validated written and oral interpersonal skills.
Validated problem-solving capabilities.
Education and Experience:
Bachelor's degree or equivalent required. Computer science degree preferred.
3-7+ years related experience.
At Thomson Reuters, we believe what we do matters. We are passionate about our work, inspired by the impact it has on our business and our customers. As a team, we believe in winning as one - collaborating to reach shared goals, and developing through challenging and meaningful experiences. With more than 25,000 employees in more than 100 countries, we work flexibly across boundaries and realize innovations that help shape industries around the world. Making this happen is a dynamic, evolving process, and we count on each employee to be a catalyst in driving our performance - and their own.
As a global business, we rely on diversity of culture and thought to deliver on our goals. To ensure we can do that, we seek talented, qualified employees in all our operations around the world regardless of race, color, sex/gender, including pregnancy, gender identity and expression, national origin, religion, sexual orientation, disability, age, marital status, citizen status, veteran status, or any other protected classification under applicable law. Thomson Reuters is proud to be an Equal Employment Opportunity/Affirmative Action Employer providing a drug-free workplace.
We also make reasonable accommodations for qualified individuals with disabilities and for sincerely held religious beliefs in accordance with applicable law.

Intrigued by a challenge as large and fascinating as the world itself? Come join us.

To learn more about what we offer, please visit thomsonreuters.com/careers.

More information about Thomson Reuters can be found on thomsonreuters.com.
Locations
Eagan-Minnesota-United States of America