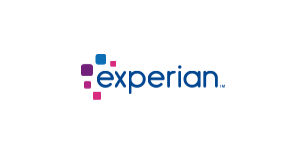 Sr Software Engineer at Experian
San Jose, CA 95002
Experian's Oxygen software framework links financial behavior data at massive scale to enable consumers across the globe access credit. Oxygen's high throughput pipelines ingest billions of data events every hour to generate behavioral states and financial risk scores. As a software engineer within a highly talented team, you will have the opportunity to create products from the ground up and positively impact the financial lives of people across the globe.
Responsibilities:
The Software Engineer will provide leadership on a range of activities such as:
• Designing and implementing data structures and algorithms to scale workloads on Oxygen.
• Designing and implementing high-throughput data pipelines that process in the order of tens of billions of events per hour.
• Designing and implementing high-frequency pipelines for low latency data delivery.
• Scaling software-defined state calculation, synthetic event generation, and real-time data consistency checking.
Qualifications:
• BS/MS degree in Computer Science, Engineering or a related quantitative discipline.
• 6+ years experience in software engineering and data engineering with emphasis on scaling large workloads.
• Knowledge of Hadoop, Spark, Kafka, Hive, MapReduce and other Big Data technologies.
• Programming experience with functional programming in languages such as Scala and Python.
• Proficient with Test-Driven Development and CI/CD.
• Strong analytical and problem-solving skills.
• Detail-oriented with strong organizational skills and excellent verbal and written communication skills.
Experian is an Equal Opportunity Employer. Anyone needing accommodation to complete the interview process should notify the talent acquisition partner. The word "Experian" is a registered trademark in the EU and other countries and is owned by Experian Ltd. and/or its associated companies.
EOE including Disability/Veterans