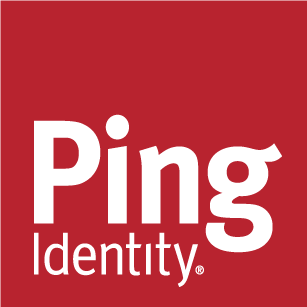 Sr. Solution Engineer at Ping Identity
Phoenix, AZ 85003
At Ping Identity, we're changing the way people think about enterprise security technology. With our innovative Identity Defined Security platform, we're helping to build a borderless world where people have total freedom to work wherever and however they want. Without friction. Without fear.
We call this digital freedom. And it's not just something we provide our customers. It's something that drives our company. People don't come here to join a culture that's built on digital freedom. They come to cultivate it.
We're headquartered in Denver, Colorado, and we have offices and employees around the globe. And we serve the largest, most demanding enterprises worldwide, including over half of the Fortune 100. Because even in the most complex enterprise environments, security shouldn't be a source of anxiety. It should be one of your greatest competitive advantages.
We are currently seeking a Solutions Engineer at Ping Identity to design and implement containerized and orchestrated deployments for federated identity and access management solutions across our entire product platform including: Single Sign-On, Multi-Factor Authentication, Access Management, Directory, Data Governance and API Intelligence. This includes architecture consulting, installation, configuration, implementation, go-live/launch readiness, and software connection/extension solutions.
This is a work from home remote role from anywhere in the US.
We are looking for an individual with a passion for envisioning innovative solutions that solve real-world client challenges through the use of our products. This position will work in the Engineering organization and will work closely with our Technical Leads to define, scope, and quote services for implementation projects in alignment with a customer's objectives. This position will need broad experience in requirements gathering, solution definition, estimation, negotiation, and customer interactions. Having industry knowledge such as federation, identity management, access management, and web application security is required.
Job Functions
Design deployments using Ping products that satisfy broad market needs such as CIAM, Employee Workforce management, Open Banking, etc.
Use containerization and orchestration to turn these model deployments into turn-key solutions and our customers can use to deploy in their cloud or ours
Work closely with product and DevOps teams to ensure and improve the interoperability of our products over time
Essential Qualifications
Identity

IAM experience
Considerable experience with at least 1 Ping Identity product

DevOps

Docker (networking, volumes, secret management)
Docker-compose yaml creation
Kubernetes (services, deployments, pods, networking, load balancers, secrets, stateful sets, blue/green and rolling updates)
Kubernetes deployments
DevOps infrastructure
Testing (API)

Solutions should be tested via pipeline prior to publishing

Cloud

Experience with any leading Cloud vendor (AWS, GCP, Azure, OpenShift etc)

System Admin/Script

Linux
Command-line shell, CLIs
Shell scripting (sh or bash)

Environment substitution
API

Source control (Git)

Soft skills

Team oriented
Good communication skills

This is key as many incoming solutions will come from the SA/PS team

Documentation

Due to limited docs resource, the candidate should be able to document Solutions and create reference architectures
Desired Qualifications
KMS - Secret Management (Vault/Conjur)
Cloud logging (Elastic, Splunk)
Helm/Ansible
Postman