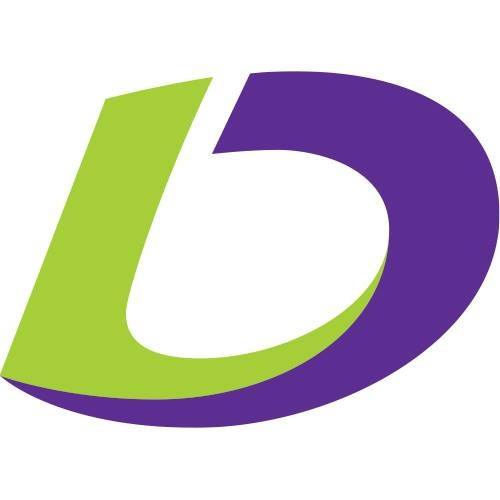 Sr Systems Engineer, IT Enterprise Information Services at loanDepot
Irvine, CA
We are at the forefront of change in this rapidly evolving lending market. mello™, the Greek word for "future," was the product of a recent $80+ million dollar investment in research & development to transform & streamline the home buying process into a digital experience like no other competitor offers.  But mello™ is just the beginning… loanDepot will continue to invest in developing our own advanced technology ecosystem built around serving our customers & enabling our valued employees to provide exceptional service. We have funding, we have opportunities, you have ideas—it's a perfect match. Come join us!
loanDepot — We are America's Lender.
Position Summary:
Responsible for performing a variety of technical tasks for Infrastructure and Operations with a focus on loanDepot's Citrix/VDI environments. This position has technical engineering and operational responsibility for the hardware, software, and systems managed by the Platform Services team, which includes operating systems, Citrix virtual apps and desktops, email, anti‐virus, Active Directory, Office 365 cloud services, and backup/recovery solutions. Supports multi‐user systems for a larger corporate environment. Ensures the performance of all duties in accordance with the company's policies and procedures, all U.S. state and federal laws and regulations, wherein the company operates.
Responsibilities:
Builds, scales, and secures our on‐premise and cloud services using automation: Directory Services
(Active Directory/Azure Active Directory), Exchange Server/Exchange Online, Citrix Virtual Apps and Desktops (aka XenDesktop) and, VMware vSphere, Solarwinds/vROps, Managed File Transfer, and System Center.
Helps lead our Infrastructure as Code initiative – works to design, build, and automate our infrastructure fabric. Digs in and understands manual operations, then builds an orchestration layer to automate.
Develops lifecycle roadmaps and executable plans for all products managed by the IT Infrastructure team.
Responds to major incident escalations and participates as a key member of the incident management team. Analyzes issues and collaborates with teams on root cause analysis.
Participates as a subject matter expert and resource on projects. Plans and coordinates project deliverables, timelines, training, and executive briefings.
Works as a subject matter expert in the following key area: Citrix Virtual Apps and Desktops. But, will require knowledge of Office 365/Azure Active Directory, Exchange/Exchange Online, Microsoft Teams, Active Directory, VMware product portfolio.
Provides operational support and maintenance for the Microsoft server operating systems and virtualized desktop environments in all datacenter locations. Responsible for design and engineering of the server and virtual desktop lifecycle processes.
Manages and maintains the incident management queues for the team. Troubleshoots problem tickets and issues to completion.
Provides metrics and compliance reports for server systems and infrastructure (e.g., availability, backup, patch compliance, etc.)
Adheres to compliance controls as assigned (e.g., Internal Security Audits).
Works with managed service providers; provides oversight for service level agreement adherence.
Assists with technical issues, project management, design, analysis, and implementation of computing solutions as needed.
Participates in 24x7 on call rotation.
Performs other duties and projects as assigned.
Requirements:
Demonstrates knowledge of, adherence to, monitoring and responsibility for compliance with state and federal regulations and laws as they pertain to this position.
Ability to produce, maintain, and adhere to documentation – Visio, run books, RFP's, Project Plans, Root Cause Analysis, etc.
Expert with personal computer operations and the Microsoft Office suite of applications, including Word, Excel, PowerPoint and Outlook.
Intermediate math skills; calculate interest and percentages; balance accounts; add, subtract, multiply and divide in all units of measure, using whole numbers, common fractions and decimals; locate routine mathematical errors; compute rate, ratio and percent, including the drafting and interpretation of bar graphs.
Effective organizational and time management skills.
Exceptional verbal, written and interpersonal communication skills.
Ability to make decisions and recommendations that have significant impact on the immediate work unit and cross functional departments.
Ability to organize and prioritize work schedules on a short‐term and long‐term basis.
Ability to deal with complex difficult problems involving multiple facets and variables in nonstandardized situations.
Minimum six (6) + years supporting Windows Server (AD, DNS, DHCP, Clustering, IIS, and Group Policy) and Windows Desktop operating systems.
Minimum three (3) + years supporting Citrix Virtual Apps and Desktops enterprise environments of over 1,000 concurrent users required, SME role preferred. Expert Citrix Studio and Director proficiency required.
Intermediate knowledge of Active Directory and external cloud DNS platforms.
Experience supporting a 24x7 production environment and experience with hardware and software virtualization required.
Experience and working knowledge of Microsoft Azure cloud.
Citrix and Microsoft certifications preferred. VMware VCP certification a plus.
Citrix MCS Windows 10 shared and private image management, optimization and deployment experience strongly preferred.
vSphere configuration, automation, and scripting using PowerCLI.
Experience using Citrix PowerShell SDK.
Citrix ADC (aka Netscaler) and MAS management.
Citrix UPM and WEM operational experience.
Exposure to compute hardware and block storage such as EMC
Two (2) + years using configuration management experience, such as, PowerShell DSC, Puppet, or Chef.
Office 365 Exchange Online SME (architecture, design, configuration, support, and troubleshooting) experience preferred.
Bachelor's Degree in a technical field preferred. 
The Perks:
Competitive compensation reliant on ability & experience
Excellent benefits package including multiple health, dental & vision options
Company paid life and AD&D Insurance, as well as additional voluntary benefit possibilities
401K with robust company match
15+ PTO days, in addition to 8 paid company holidays
The opportunity to work for America's Lender under the vision of industry legend, Anthony Hsieh
We are an equal opportunity employer and value diversity in our company. We do not discriminate on the basis of race, religion, color, national origin, gender, sexual orientation, age, marital status, veteran status, or disability status.
92006203_SS1
On Site Cafeteria
Vacation/paid time off
Life Insurance
Military Leave
Long Term Disability
Parking
Gym Memberships
Medical, Dental and Vision
Paid Holidays
Professional Development
Maternity/Paternity Paid Leave
Concierge Services
Prescription Drug Coverage
Employee Referral Program
Merchandise Discounts
Game Rooms
Free Food and Coffee
401K
Employee Events