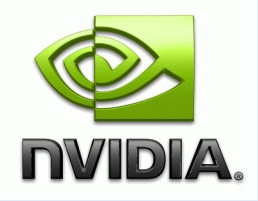 Sr Systems Software Engineer, Data Center, CUDA at NVIDIA Corporation
Santa Clara, CA
NVIDIA is searching for world-class software engineers to join the CUDA driver team.
This team develops and supports NVIDIA's GPU administration tools for monitoring and managing our Compute GPU product line-up. The NVIDIA Data Center product line-up scales from single GPU add-in cards to full system DGX products, all built on developing technologies like PCI Express, NVLink, and NVSwitch. This work includes design, development, verification, and maintenance of new software features to monitor and manage this Compute product line-up on Linux & Windows Operating Systems. You will work with hardware and kernel driver engineers on exposing new GPU features to customers and system administrators.
What you'll be doing:
As a Compute Data Center Engineer at NVIDIA, you will work on the system management tools for our Compute Professional Solutions products.

this includes the C-based NVML (NVidia Management Library) API and NVIDIA-SMI (NVIDIA System Management Interface) tool.
Software design for the next generation Compute GPU solutions.
Develop and maintain software features targeted at enabling and supporting NVIDIA's GPU hardware:
on the current and upcoming Linux and Windows based operating systems;
ensuring the best performance and feature set;
cross platform implementation.
Supporting new hardware architectures.
Working with other internal worldwide teams (software, hardware, architecture, OEM support).
Working with customers on defining feature requirements and presenting new features.
What we need to see:
B.S. or M.S. equivalent in Computer Science, Computer Engineering, or Electrical Engineering.

5+ years "hands on" experience developing user space tools, especially for the Linux OS
Strong software engineering skills combined with a drive to solve hard problems are a must.
Strong programming skills in modern C, C++ and Python.
Experience with Data Center monitoring and management a plus.
Experience with developing and maintaining a C API a plus.
Strong English written and oral communication skills to collaborate with other engineers (worldwide)
A strong team player; self motivated and good attitude.
The candidate must be able to work independently with minimal direction.
Windows operating systems experience is a plus.
NVIDIA is widely considered to be one of the technology world's most desirable employers. We have some of the most forward-thinking and talented individuals in the world working for us. If you're creative and autonomous, we want to hear from you!
NVIDIA's invention of the GPU in 1999 sparked the growth of the PC gaming market, redefined modern computer graphics, and revolutionized parallel computing. More recently, GPU deep learning ignited modern AI — the next era of computing — with the GPU acting as the brain of computers, robots, and self-driving cars that can perceive and understand the world. Today, we are increasingly known as "the AI computing company." We're looking to grow our company, and form teams with the smartest people in the world. Join us at the forefront of technological advancement.
NVIDIA is committed to fostering a diverse work environment and proud to be an equal opportunity employer. As we highly value diversity in our current and future employees, we do not discriminate (including in our hiring and promotion practices) on the basis of race, religion, color, national origin, gender, gender expression , sexual orientation, age, marital status, veteran status, disability status or any other characteristic protected by law.