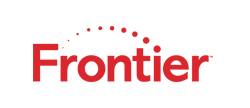 Sr. Technical Analyst - Commercial Customer Support at Frontier Communications Corporation
HUNTINGTON, WV
About Frontier Communications
Frontier® Communications provides communications services to urban, suburban, and rural communities in 29 states. Frontier offers a variety of services to residential customers over its FiOS® and Vantage™ fiber-optic and copper networks, including video, high-speed internet, advanced voice, and Frontier Secure®  digital protection solutions. Frontier Business™ offers communications solutions to small, medium, and enterprise businesses.
Senior Technical Analyst, Commercial Customer Support
Job Description
SUMMARY
The Sr. Technical  Analyst will provide data analysis, design, implementation and support services across the Frontier Commercial Customer Support team and, also provide support to other areas within the Frontier Communications organization as necessary. This position places special emphasis on the analysis and implementation of functional processes, including those that impact Commercial, Operations, and Support roles. This is a full-time employment position.
RESPONSIBILITIES
Works closely with business owners and stakeholders to identify and analyze key business trends, identify gaps, define future requirements, develop business cases and make recommendations
Demonstrates broad working knowledge of the department's functional responsibilities and interdependencies with various business partners, and an in-depth knowledge of functional team responsibilities, procedures, risks and controls
Evaluate actual business results and forecasts with a degree of healthy skepticism with the objective of improving forecast accuracy and alignment with stated company objectives
Proactively approach management with fact-based analysis and recommendations for maximizing company objectives and/or improving processes to be more effective and efficient
Deliver in-depth analysis and understanding of results for assigned lines of business and expense categories
Develop or modify reports, queries and tools necessary to compile data from various sources and present in simplified, user-friendly manner
QUALIFICATIONS
Strong qualitative and quantitative operational and productivity analytical skills
Strong mathematical background; comfortable working with complex relationships and formulas
Ability to create and modify queries designed to provide specified results
Excellent verbal and written communications skills
Exceptional spreadsheet modeling capabilities, including advanced formulas, macros and forms development, with strong attention to detail
Proficient with Excel, Word, Power Point, Access, Sharepoint
SQL, Oracle, Spotfire knowledge with the ability to write queries to analyze business requests
Familiarity with organizing and analyzing large datasets; strong database skills desired
Extremely well organized and efficient with the ability to manage multiple tasks concurrently within demanding deadlines
Strong attention to Operations, Commercial Maintenance and Provisioning practices and trends; adaptable to different work styles and personalities in a dynamic and fast-paced environment
Results oriented individual with a high level of professionalism and discretion in handling confidential information
Demonstrated understanding of forecasting / planning processes
High proficiency in Remedy, DPI, M6, Vx Field systems
EDUCATION/EXPERIENCE
Bachelor's degree or minimum of 3 to 5 years of experience
Excellent analytic skills
Query writing skills
Experience with Spotfire a plus