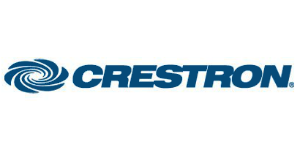 Sr. Test Engineer at Crestron Electronics
Orangeburg, NY
Why Crestron?
At Crestron Electronics, Inc we build the technology that integrates technology.
We are proud to be the largest and most recognized brand in automation and control solutions, and the premier technology partner for fortune 500 businesses globally. Our products' are integrated into new high-tech commercial buildings' to include some of the most exciting real estate throughout the world.  Our clients include Google, Microsoft, Amazon, Linked In and many others.  
Our automation and control solutions for homes and buildings allow our clients to control entire environments with the push of a button, integrating systems such as Audio Visual, Lighting, Shading, Security, Building Management Systems and HVAC to provide greater comfort, convenience and security.
Overview
We continue to experience rapid growth as we invest in resources and create new opportunities; as a result, we have exciting opportunities for a Sr. Test Engineer to join our Test Engineering Group in Orangeburg NY. We are seeking a polished, proactive, and professional to support the Test Engineering Department. In this role, you will apply your software development skills to support production test systems used in our high-tech manufacturing facility in Rockleigh NJ (07647). You will also collaborate with other Test Engineers with systems development, data analysis and Data Systems development. We are a firm that cultivates a close-knit and collaborative corporate culture.
Responsibilities
You will be expected to contribute in setting a standard of excellence as you help develop software solutions in support of production test systems development and automation
Assist building and support data analysis systems with information collected from computerized test stations, troubleshoot problems with data capturing and formats, procure software or tools required for the development of data systems, and assist the engineering staff in test design and troubleshooting of test solutions using software tools you are developing
Understand the architecture of test code and databases used for test results
Support, maintain and continue developing existing framework software and libraries
Create custom reports with the information stored in the database
Qualifications
A minimum of a Bachelor's degree or higher in Computer Science, Electrical Engineering or related field is required
Software development engineer (intermediate) with a minimum of 6 years in industry post education programming. Preferred languages are C++ 11 and/or C++ 14.
Vast proficiency developing libraries and applications in NI LabVIEW and Test Stand oriented to framework automation. NI certified applicats strongly preferred.
Demonstrated experience and fully versed in the Standard Template Library.
Robust knowledge of data structures, algorithms and meta-programming is required
Experience with object oriented design is required.
Experience designing safe multi-threaded code in libraries or applications is required
Experience with networking ( TCP IP, UDP protocols).
Desirable experience in ATL and COM component development in C++ for Windows.
Strong coding skills in C#. Able to write fluent and updated multi-threaded components embracing the Task Parallel Library (TPL) platform.
Experience designing, building and maintaining SQL relational databases.
Experience with version control tools such as SVN.          
Capable to work efficiently as a team player in different phases of the SDLC process while motivated by a fast paced environment.
To be able to feel comfortable and resilient while exposed to a constant inflow of new challenges.
EOE/M/F/D/V
Must be able to work in the US without sponsorship
BenefitsAt Crestron Electronics, we offer a competitive total compensation package including medical, Dental, Vision, Life Insurance and Short Term Disability. 401K with company contribution, Paid Vacation, Holidays and more! 
We have new onsite state of the art fitness and wellness centers at our Headquarters in Rockleigh, NJ. 
*No Solicitation*
Any agency submittal to any and all employees of Crestron Electronics, Inc by any method of communication will be deemed, the sole property of Crestron Electronics Inc.