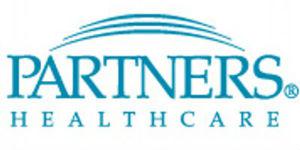 SRB - Environmental Services Aide (Laundry), Weekends at Partners Healthcare System
Brighton, MA
SRB - Environmental Services Aide (Laundry), Weekends-(3066265)
Description
Summary
Perform a variety of services to maintain cleanliness of the environment. Key activities include Laundry. May also includecleaning public restrooms, assigned patient rooms and trash removal using standard precautions. Depending on the assigned unit, remove biohazard waste on patient floors, syringe needles boxes. Maintain offices in a clean, hygienic manner, including dusting and vacuuming.
Qualifications
Qualifications and Experience
Computer proficiency required. Microsoft Office applications preferred with


Skills (Specific learned activity gained through training (e.g. computer skills, keyboarding, presentation, CPR, ACLS, etc.)
Required
Must be able to read, speak and understand English.
Must be able to use and maintain necessary equipment such as vacuums.
Must be able to learn and follow cleaning procedures.
Computer proficiency required. Microsoft office applications preferred with ability to learn new software.
Advanced Environmental Services Associate maintains Department of Transportation certification.
Preferred
Highly developed communications and interpersonal skills, working with diverse population.
Work independently, be self-directed and contribute as a member of a team.
Anticipates challenges and develops and implements strategies for addressing them.
High level of service delivery. Demonstrate initiative with ability to prioritize work, meet deadlines and adapt to changing situations.
Attention to detail.
EEO Statement
SRN is committed to diversity in the workplace which begins with respect and opportunity for all. PHH takes affirmative action to ensure that equal employment opportunity is provided to all persons regardless of race, religious creed, color, national origin, sex, sexual orientation, gender identity, genetic information, age, ancestry, veteran status, disability or any other basis that would be inconsistent with any applicable ordinance or law.
Primary Location:MA-Brighton-SRH Spaulding Brighton
Work Locations
:
SRH Spaulding Brighton
100 North Beacon Street
Brighton02134
Job:EnviroServ/HouseKeep/Transport - Other
Organization:Spaulding Nursing & Therapy Ctr - Brighton (SRN and SRB)
Schedule:Part-time
Standard Hours:16
Shift:Day Job
Posted Shift Description:Sat & Sun 6:30-3:00pm
Employee Status:Regular
Recruiting Department:SNE Env Services
Job Posting:Jun 29, 2020