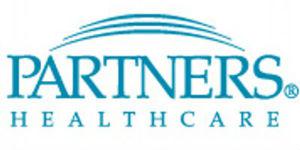 SRH, Evironmental Services (Waste & Recycling Management-heavy lifting required), Full-time, Day Shift M-F at Partners Healthcare System
Charlestown, MA
SRH, Evironmental Services (Waste & Recycling Management-heavy lifting required), Full-time, Day Shift M-F-(3103266)
Description
Summary:
Perform a variety of services tokeep trash out of the building and empty recycle bins

Key Responsibilities:
Trash and Soiled linenRooms on each floor are to be cleaned in accordance with department standards
Collect trash in Pharmacy once a day
Collect trash and cardboard in all other areas
Collect trash and linen in the outpatient areas twice daily
Clean, store and prepare equipment daily and as needed based on department guidelines
Routinely patrol work areas to make sure of complete cleanliness and remove recyclable items left unattended
Auxiliary areas are to bemonitored and cleaned such as main trash areaand outside dumpsters per established guidelines
Burnish the first-floor hallway areas every other day
Additional department or network activities are completed per established objectives
PCC Organizational Values of Innovation, Collaboration, Accountability, Respect, and Excellence are upheld
Qualifications
Qualifications and Experience
Education/Degree
Required:
Computer proficiency required. Microsoft Office applications preferred with ability to learn new
software
Skills
Required:
Must be able to read, speak and understand English
Must be able to use and maintain necessary equipment such as vacuums
Must be able to learn and follow cleaning procedures
Computer proficiency required. Microsoft office applications preferred with ability to learn new
software
Advanced Environmental Services Associate maintains Department of Transportation certification
Preferred:
Highly developed communications and interpersonal skills, working with diverse population
Work independently, be self-directed and contribute as a member of a team
Anticipates challenges and develops and implements strategies for addressing them
High level of service delivery. Demonstrate initiative with ability to prioritize work, meet deadlines
and adapt to changing situations
Attention to detail
EEO Statement
SRN iscommitted to diversity in the workplace which begins with respect andopportunity for all. SRN takes affirmative action to ensure that equalemployment opportunity is provided to all persons regardless of race, religiouscreed, color, national origin, sex, sexual orientation, gender identity,genetic information, age, ancestry, veteran status, disability or any otherbasis that would be inconsistent with any applicable ordinance or law. Ifyou need a reasonable accommodation in coming to or participating in theinterviewprocess, please let us know.
Primary Location:MA-Charlestown-Spaulding Rehabilitation Hospital Boston
Work Locations
:
Spaulding Rehabilitation Hospital Boston
300 1st Avenue
Charlestown02129
Job:EnviroServ/HouseKeep/Transport - Other
Organization:Spaulding Hospital–Boston & Cambridge(SRN,SRH,SHC)
Schedule:Full-time
Standard Hours:40
Shift:Day Job
Employee Status:Regular
Recruiting Department:SRH Environmental Services
Job Posting:Aug 9, 2019