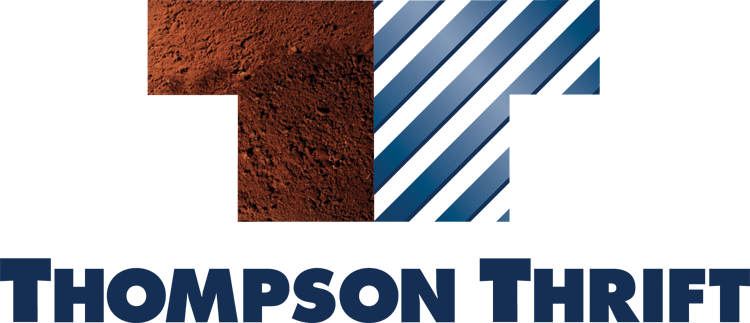 Staff Accountant at Thompson Thrift
Indianapolis, IN 46204
As a full-service real estate development and construction company, Thompson Thrift is engaged in all aspects of acquisition, development, construction, and leasing of quality commercial, office, and multifamily projects in the Midwest and beyond. For the past 30 years, Thompson Thrift has been constructing award-winning buildings recognized for their superior quality across the country. Because of this, it has developed a reputation for excellence and received numerous honors within the construction industry.
Thompson Thrift is continuing to grow and has an immediate opening for a Staff Accountant for the retail real estate accounting department. The successful candidate will be an integral part of the Thompson Thrift Accounting team.
Summary of Position:
Responsible for handling the day to day accounting functions for assigned properties. Principal duties and responsibilities include: Prepare monthly and/or quarterly financial statements; Distribute financial statements to outside investors and lenders in a timely manner; Ensure accuracy of all general ledger information; Calculate required investor distributions; Prepare monthly loan draws for properties under development; Review cost of completion and work with project managers with job cost requests; Work with Controller to review insurance requirements for acquisitions, project turnover and dispositions; Review property tax assessments for reasonableness and make recommendations to tax manager regarding appeals, update projections and accruals, and ensure all property taxes are paid in a timely manner; Assist property management with the preparation of annual budgets; Assist in the preparation of the Annual Real Estate Portfolio Summary and Market Value Balance Sheets; Assist with special projects and other related duties that may be assigned as necessary.
Qualifications
Bachelor degree in Accounting or can work during the completion of degree,
On track for CPA license,
Proficient in Microsoft Office and real estate accounting software (Sage 300 Timberline knowledge a plus);
Excellent organizational skills, analytical skills, and written and verbal communication skills with attention to detail;
Strong work ethic and team player attitude;
Demonstrated sense of personal accountability and urgency for achieving results.
Are you self-motivated and able to work independently? Do you have excellent organizational and time-management skills? Do you enjoy working in a fast-paced environment? Can you function efficiently under deadlines? If so, then you just might be perfect for this position!
Are you ready to join our team?