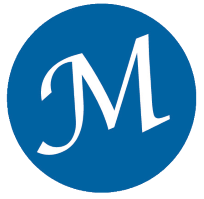 Staff Accountant at Mattson Resources
Irvine, CA 92614
Insurance company near the John Wayne airport area is seeking a staff accountant to join their growing team.
ESSENTIAL DUTIES AND RESPONSIBILITIES include the following:
Prepares consolidated internal and external financial statements by gathering and analyzing information from the general ledger system and from departments.
Maintains and balances an automated consolidation system by inputting data; scheduling required jobs; verifying data.
Process cash, accrual, and consolidated financial statements and accounting processes.
Analyzes information and options by developing spreadsheets reports; verifying information.
Prepares general ledger entries by maintaining records and files; reconciling accounts.
Process payments by accruing expenses; assigning account numbers; requesting disbursements; reconciling accounts.
Develops and implements accounting procedures by analyzing current procedures; recommending changes.
Answers accounting and financial questions by researching and interpreting data.
Performing full charge General Ledger accounting duties such as: compiling full Financial Statements, preparing work papers and schedules for review by management, auditors, and regulators. Converting data to general ledger system; obtaining supplementary information for preparing financial statements.
Protects organization's value by keeping information confidential.
Updates job knowledge by researching regulatory standards; reading professional publications; using various resources to obtain necessary knowledge and value.
Preparation and analysis of premium collections and distribution reports.
Working with Auditors and Tax Professionals.
Must be proficient with GL close, adjusting entries, compiling depreciation schedules, compiling advanced statements such a statement of cash flows and creating supplemental schedules to the core financials statements.
Must have advanced knowledge of tying Financial Schedules to original source documents and ledgers.
Escheats processing for all states.
Process Nation wide unclaimed property filings
Process Premium Tax Filings as needed
Provide support for other department needs for desk coverage or during high volume
Formally Document tasks as needed
Assists CFO as needed.
Other duties as assigned.
EDUCATION REQUIRED/EXPERIENCE: Educational degrees must be from a US Department of Education accredited school.
Minimum requirement is a Bachelor's degree in Accounting from an accredited institution.
Minimum of 3+ years full GL Accounting experience.
Experience compiling financial statements is essential. This is full-charge staff accountant position that requires experience with the full accounting cycle.
Must be able to compile schedules and basic financial statements from basic source documents. As well as prepare supplements and workpapers.
Knowledge with Peachtree, Premium Pro, Clearwater Investment Software is a plus.
Must have knowledge and experience with classic ledger accounting. This is not a position for someone who has only Quickbooks experience.
• Advanced Excel is required.