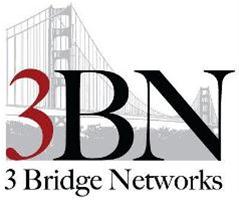 Staff Accountant at 3 Bridge Networks
Oakland, CA 94619
Under general supervision, the Staff Accountant will perform a variety of routine duties in the Accounting Department which includes, but is not limited to daily and monthly reconciliation, analysis and certification of various General Ledger accounts and research of outstanding items and adjustments. In addition, the Staff Accountant will be responsible for inputting journal entries and maintaining accounting records.
Prepare journal entries with proper documentation, reconcile, analyze and certify various General Ledger accounts within deadlines.
Identify, research, investigate, and problem-solve GL account and/or internal control issues. Under some circumstances, contact other departments to resolve outstanding issues.
Support the accounting team in meeting month end closing deadlines.
Assist management on responding to inquiries from internal and external auditors.
Assist in providing detailed support to Accounting Management on financial reports, schedules and regulatory reporting.
Organize and maintain updated accounting procedures respective to assigned tasks.
Assist in various projects as needed.
Perform duties & responsibilities specific to department functions & activities.
Performs other duties & responsibilities as required or assigned by supervisor.
KEY SKILLS, KNOWLEDGE AND ABILITIES:
2 years of experience in accounting.
BS in Accounting degree required.
Excellent organizational and time management skills.
Ability to execute tasks, handle multiple priorities and respond quickly to meet deadlines.
Requires excellent verbal and communication skills.
Attentive to detail, good analytical skills and team oriented.
Proficiency in Microsoft Office required.
Oracle knowledge desired.
64,696 - 84,064 /year
Accountant (General)
What is this?