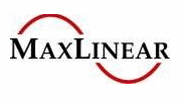 Staff ASIC Design Engineer at MaxLinear, Inc.
Carlsbad, CA
MaxLinear is seeking Staff ASIC Design Engineer to join our Carlsbad, CA (North San Diego County) design center team. In this role, you will:
Develop and execute on synthesis plan and close timing on complex digital integrated circuits at the block, subsystem and Chip level
Confirm the correctness of the netlist by running LEC and checking results
Work with different teams to close timing on the subsystem and Chip Level
Create, enhance, and maintain synthesis and Static Timing Analysis (STA) scripts to establish or update best-in-class methodologies
Communicate regularly with the project teams world-wide to resolve issues
Should have a good background of Digital Design and also should be familiar Verilog/VHDL programming languages
Good understanding of Synthesis process
Exposure to timing closure techniques and trade-offs
Solid oral and written communications skills
Bachelor's Degree in related field and 5 years of experience, Masters' and 3 years of experience or Ph.D.
Company Overview
MaxLinear is a global, New York Stock Exchange-traded company (NYSE: MXL) where the entrepreneurial spirit is alive and well. We are a fabless system-on-chip product company, designing highly integrated, radio-frequency, and mixed-signal Communications ICs for broadband and infrastructure applications.
We hire the best people in the world and engage them in some of the most exciting opportunities in our broadband and infrastructure markets. Our growth has come from innovative, bold approaches to solving some of the world's most challenging communication technology problems.
MaxLinear began by developing the World's first high-performance TV tuner chip using standard CMOS process technology. Others said we couldn't achieve the extremely high performance requirements using CMOS, but we proved them wrong and achieved enduring global market leadership with our designs. Since then, we've developed a full line of products for satellite communications, cable modems, and terrestrial TV; diversified into high speed products addressing Datacom applications such as 400 Gbps fiber-optic interconnect chips for high-speed networks; and MoCA technology for home networking.
Our headquarters is in Carlsbad, near San Diego, California. We also have major design centers in Irvine and San Jose, CA; in Vancouver, Canada; in Valencia, Spain; and in Bangalore, India.
We have approximately 800 employees, a substantial majority of whom have engineering degrees, and include masters and Ph.D. graduates from many of the premiere universities around the world. Our engineers thrive on innovation, outstanding execution, outside-the-box thinking, nimbleness, and collaboration. Together, we form a high-energy business team that is focused on building great products.
*MON