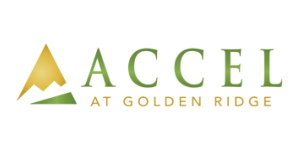 Staff Development Coordinator/Infection Control Nurse (RN) at Accel at Golden Ridge
Golden, CO
Evaluates quality of patient care and patient outcomes as they relate to nosocomial infections; collects, prepares and analyzes nosocomial infection date; presents infection data and makes recommendations for actions; monitors employee compliance in use of barriers and infection prevention measures; prepares and presents educational offerings for staff; serves as a resource to all departments and personnel.
KEY RESPONSIBILITIES
Conducts job responsibilities in accordance with the standards set forth in facilities policies and procedures, applicable federal and state laws and applicable professional standards.
Observes, assesses and reports resident condition/changes and documents.
Administers medication/treatments as prescribed.
Receive, transcribe, and implement physician's orders.
Implements and evaluates care plans.
Identifies/secures equipment supplies.
Directs/oversees subordinates.
Participates in duty assignments.
Organizes/coordinates subordinates, job tasks, and time allotments.
Oversees/monitors function and activities of subordinate staff.
Evaluate staff performance and institutes appropriate action discipline/training.
Monitors infection control compliance.
Investigates/documents accidents/incidents.
MINIMUM QUALIFICATIONS:
Current, valid licensure as a RN required
Experience in long-term healthcare preferred
Management/Supervisory experience required
Strong communication and interpersonal skills needed
Strong written and verbal skills required