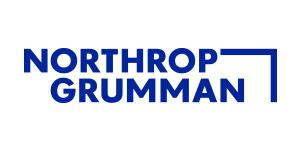 Staff Engineer Systems at Northrop Grumman Corporation
Palmdale, CA
Job Description
Engineering
At Northrop Grumman we develop cutting-edge technology that preserves freedom and advances human discovery.
Our pioneering and inventive spirit has enabled us to be at the forefront of much technological advancement in our nation's history - from the first flight across the Atlantic Ocean, to stealth bombers, to landing on the moon. We continue
to innovate with developments from launching the first commercial flight to space, to discovering the early beginnings of the universe. Our employees are not only part of history, they're making history. The successful candidate will be a Staff Engineer Systems assigned to the Program responsible to assisting in the development and deliver safety products as required using MIL-STD-882 as guidance. The position will require the selected candidate to support Hazard Investigation studies, technical assessments, and support implementation of design changes to integrate various upcoming systems into the existing vehicle architecture.
Essential Functions:

• Performs technical planning, system integration, verification and validation, cost and risk, and supportability and effectiveness analyses for total systems.
• Analyses are performed at all levels of total system product to include: concept, design, fabrication, test, installation, operation, maintenance and disposal.
• Ensures the logical and systematic conversion of customer or product requirements into total systems solutions that
acknowledge technical, schedule, and cost constraints.
• Performs functional analysis, timeline analysis, detail trade studies, requirements allocation and interface definition
studies to translate customer requirements into hardware and software specifications.