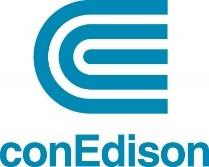 Staff Investigator -103506 at Con Edison
NEW YORK, NY 10003
Organization: Legal Services
Department: Legal Services
Posting # 103506
We have the privilege of lighting New York City's five boroughs as well as the growing business centers of Westchester County. We illuminate operating rooms where medical miracles occur, bring up the lights on Broadway, and energize one of the world's largest mass transportation systems. We are the power behind Wall Street and the corner store. And, most important, we transmit and distribute the electricity and gas used in millions of homes. By focusing on what we do best - delivering energy over a reliable transmission and distribution system - Con Edison has grown into one of the nation's leading utilities. We serve 3.3 million electric customers, 1.1 million gas customers, and 1,825 steam customers. Our service area includes the five boroughs of New York City and parts of neighboring Westchester County. Con Edison is a subsidiary of Consolidated Edison, Inc., one of the nation's largest investor-owned energy companies with $12 billion in annual revenues and approximately $48 billion in assets.


Core Responsibilities
Investigate claims and lawsuits involving the Company; locate and interview witnesses; gather Company and outside records; visit incident sites; take photographs to document observations and site conditions; prepare witnesses for depositions and trial; assess Company liability; and assist in formulating a defense or in resolving the matter in a fair and equitable manner.
Review medical reports and hospital records; assist in selection of appropriate medical specialists to evaluate alleged injuries; and work with the attorney and paralegal to prepare medical testimony for trial.
Assist the attorney in trial preparation and at trial.
Participate in case review and strategy sessions; make recommendations concerning ongoing investigations; and assists in evaluating cases.
Perform other related tasks and assignments as required
Required Education/Experience
Associate's Degree with a minimum of 4 years relevant work experience.
Bachelor's Degree with a minimum of 2 years relevant work experience.
Required Work Experience
Two to four years relevant experience investigating claims or lawsuits preferred.
Working knowledge of utility operations preferred.
Excellent oral and written communication skills required.
Licenses & Certifications
Driver's License Required
Other Physical Demands
Must be able to respond to Company emergencies by performing a System Emergency Assignment to restore service to our customers.
Must be able and willing to travel within Company service territory, as needed.
Technical Difficulty Statement
Interested in applying to this position, click on the below link and apply on-line:
https://careers.coned.com/jobs/5293422-staff-investigator
Mission Statement
Consolidated Edison Company of New York, Inc. (Con Edison), Orange & Rockland Utilities (O&R), and Consolidated Edison Transmission (CET) employees are required to follow health, safety, and environmental policies, EEO, Standards of Business Conduct, and all other applicable company policy and procedures. We all share a responsibility to advance the company's mission by excelling at our three corporate priorities – safety of our people and the public, operational excellence in all that we do, and ensuring the best possible customer experience.
Equal Opportunity Employer
Consolidated Edison Company of New York, Inc. (Con Edison), Orange & Rockland Utilities (O&R), and Consolidated Edison Transmission (CET) are equal opportunity employers. All qualified applicants will receive consideration for employment and will not be discriminated against on the basis of the individual's actual or perceived disability, protected veteran status, race, color, creed, religion, sex, age, national origin, gender, gender identity, gender expression, genetic information, marital status, sexual orientation, citizenship, domestic violence victim status, or any other actual or perceived status protected by law.

Health Insurance, Life Insurance, 401K