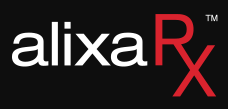 Staff Pharmacist at AlixaRx
Eden Prairie, MN 55344
For the Pharmacist committed to improving patient care and promoting optimal efficiencies, who has had enough of running in the crazy retail world,, we have just the role for you.
At AlixaRx, maintain working in your profession while enjoying a flexible work-life balance schedule. As our Staff Pharmacist, you'll learn the distribution side of pharmacy services and perform prescription verification duties in a dispensing pharmacy that delivers remote automated and customized pharmacy services as well as superior customer service. If you're seeking an opportunity with a cutting-edge and innovative company who is transforming medication management in post-acute care, then we want to hear from you.
What You'll Do:
Based in our Eden Prairie Pharmacy Hub as a Staff Pharmacist, you will take ownership and accountability for the successful completion of all pharmacy production duties and tasks and achievement of pharmacy branch goals. This includes monitoring and managing the prescription process in the pharmacy, as well as assisting in the daily activities. Your service is essential to meet the needs of our end customer, the long-term care patient. Listening carefully, resolving issues appropriately, assuring accuracy and providing precise direction will be important for your success; especially as you guide pharmacy employees engaged in mixing, packaging, labeling and changing prescription orders.
What You'll Bring:
AlixaRx is built on hallmark strengths - innovative technology, quality pharmacy services, understanding and meeting customer needs, exceptional service, and a strong work ethic - so we are looking for a professional who shares our values.  Other qualifications, skills and abilities you bring to the table include the following.
Qualifications:
Bachelors Degree in Pharmacy from an accredited college or school of pharmacy
Long-term care pharmacy experience as a Pharmacist preferred
License to practice pharmacy is required in the state is required.
Must also be willing to obtain licensure for multiple states per request of the General Manager
Supervisory experience preferred with leadership abilities to coordinate multiple associates and provide direction to accomplish job functions
The ability to: 
Review prescriptions issued by physician, or other authorized prescriber to assure accuracy and determine formulas and ingredients needed
Compounds sterile and non-sterile medications, using standard formulas and processes, such as weighing, measuring, and mixing ingredients
Direct other pharmacy employees engaged in mixing, packaging, labeling and change to prescription orders
Responsible for the accuracy intake of prescription orders and the efficient fulfillment of orders
Dispense medications, support/counsel nursing facility staff on the use of prescription and over-the-counter medications, and advise physicians about medication therapy
Counsel nursing facility staff about general health topics, such as diet, exercise, and stress management, and provide information on products, such as durable medical equipment or home healthcare supplies
Establish and maintain methods and style of storage and record maintaining systems for providing safekeeping of medicines or pharmaceuticals
Promote open communications between internal and external customers, to enhance cooperative efforts, improve pharmacy service and production performance
Ownership and accountability for the successful completion of all pharmacy production duties and tasks and achievement of pharmacy branch goals
Support customers after-hours, weekends, and holidays through on-call support process
Assist in promoting communication and adequate information flow throughout the pharmacy
Assist in the development of quality improvements and prescription order accuracy
Assist in the development and maintenance of interaction with physicians, residents and facility administrators regarding prescription and pharmacy consulting issues; responsible and accountable for positive customer relations
Assist in staff education on utilization management concepts and activities, pharmacy staff training evaluation and development
Join a team committed to improving patient care  and help us continue to reinvent pharmacy services.

AlixaRx was founded in 2011 with a mission to transform medication management in long-term, post-acute and other healthcare settings. We were born from a need to improve patient outcomes, reduce costs, and improve efficiencies. AlixaRx was developed through collective input from nurses, pharmacists, and physicians to provide safety, access, and savings to long-term and post-acute care facilities. With the use of proprietary dispensing technology and innovative clinical pharmacy services, AlixaRx services more than 35,000 patients in over 300 long-term and post-acute care facilities across the nation. Our mission is to deliver pharmacy services through innovative technology that improve patient outcomes, reduce costs, and improve efficiencies.

At AlixaRx, you will make a difference in the lives of others and assist in changing the way medications are delivered in post-acute care settings. AlixaRx provides an innovative approach to an industry that has remained virtually unchanged for decades. Our innovative use of technology to support our customers and patients results in improved savings and increased safety while reducing waste commonly associated with traditional pharmacy services. Join our team to experience and be a part of the change that AlixaRx is creating in the communities we serve.
AlixaRx is transforming medication management by providing innovative pharmacy services that improve patient outcomes, reduce costs, and improve efficiency. 
To apply for this position or refer someone you know, please use our online interview system managed by HireMojo.
Once you have completed the online interview, your information will be forwarded to the hiring authority for decisions on next steps.
Related Keywords:

pharmacy, pharmacist, pharmd, rph, pharmaceutical, clinical, pic, pharmacy manager, Walgreen's, CVS, Long Term Care, Nursing homes, medications, perscriptions,
Job Label:

4583-MN-PharmD-02