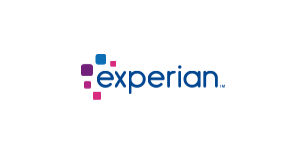 Staff Software Engineer (React) at Experian
Austin, TX 73301
About us, but we'll be brief
We are thrilled to share that FORTUNE has named Experian one of the 100 Best Companies to Work For . In addition, for the last five years we've been name in the top 100 "World's Most Innovative Companies" by Forbes Magazine.
What you'll be doing
The Staff Software Engineer is responsible for designing, developing, building, testing and deploying web tier applications while also leading other software engineers in their daily activities.

Able to work independently and offer insights and analysis on existing codebase.
Able to lead other engineers, reviewing their work and offering guidance
Performance considerations are second nature
Works effectively in a collaborative, fast-paced team environment
Participates in the estimates for projects based on interface wireframes/desired functionality
Researches emerging topics related to assigned tasks
Participates in all pertinent project meetings
Provides appropriate research to support business and information technology groups within the organization
Advises on options, impact on other business processes, and system priorities
Prioritizes assigned tasks and keeps manager up to date on status and roadblocks
What your background looks like

Bachelor's degree preferred or equivalent experience of 5-7 years
3+ years experience with front-end development
2+ years experience with React/Redux
2+ years lead experience
Expert knowledge of front-end development. Including JavaScript, React, CSS/SCSS, and responsive design preferred.
BONUS: React Hooks
Use of Git SCM command line and tools required
Jest / React-testing-library
Behavior driven design experience preferred
SOFT SKILLS
Strong knowledge of software development and project management methodologies
Strong problem solving and analytical skills
Good oral and written communication skills
Good organizational skills
Recognize and acknowledge the value of other's contributions
Recognizes other's emotions and responds with empathy
Must possess excellent time management and prioritization skills
TEAMWORK
Positive, active member of a team, who can express opinions in a constructive manner.
Networks with senior members in their area of expertise.