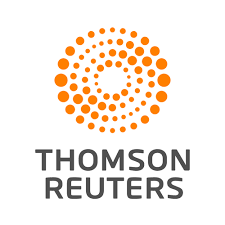 Storage Engineer at Thomson Reuters
Eagan, MN
Job Description
This role will be responsible for Design and Engineering of mission critical Cloud, NAS and SAN Storage solutions across Thomson Reuters. As a Storage Engineer in the D&E Team, you will ensure that the Storage infrastructure can effectively support the ongoing business operations, revenue, and strategic direction.
To achieve success, this position will need to work closely with Architecture, Storage Support, Service Introduction, Delivery and other IHN teams to ensure smooth functioning of the underlying storage infrastructure both on-premises and in the various Cloud accounts.
Essential Day-to-Day Responsibilities:
Work on assigned projects for new Cloud, NAS and SAN based Solutions.
Provide necessary L3 Support to the Storage Support Team as needed.
Look into Automation of processes and procedures wherever possible.
Provide documentation to facilitate knowledge transfers to Support staff for new technologies.
Work on various longer-term upgrade and LCM projects where required.
Test new releases of software used in the environment and provide updated documentation.
Work with Capacity Planning teams to ensure storage is allocated effectively.
Provide documented standards for Support and Delivery teams to follow.
Liaise with vendors as required to implement new solutions or to better understand new features in existing products.
Education:
Possess a University degree or equivalent, preferably in Computer Science/Technology or Engineering.
Required Skills (Must have), Necessary industry Experience & associated number of years of experience:
You program at a high level in at least one language such as: Java, C#, JavaScript, Python or Ruby.
You configure and administrate systems using either Windows or Linux.
You design scalable systems and services, connecting distributed systems together using a broad range of skills and tools.
You apply an evidence-based approach to solving service problems in real time to provide the fastest path to recovery.
You have an understanding of backup technologies and approaches to backing up data in Cloud based deployments and on-premises deployments.
You understand cloud technologies and platforms such as AWS or Azure and use their APIs and configuration tools
You have proven skills analysing and troubleshooting complex systems configurations
You have experience in Storage data migrations both on-premises and from on-premises to cloud-based solutions.
You have experience in Storage data replication techniques using SnapMirror, Snapvault, Data motion, DoubleTake etc.
You have exposure to Business Continuity and/or Disaster Recovery strategy, planning, and implementation
You excel in an agile/lean development framework like Scrum.
You have experience with tiered storage and the ability to quantify the storage requirements for a particular project or application.
You are flexible and willing to learn new technologies and applications
You are able to communicate effectively with internal and external customers
You have good written and verbal communication
You are an effective team player willing to assist others when needed
You understand and have worked within ITIL based incident, change, problem management processes
Desired Skills (Nice to have in addition to the Required Skills), Necessary industry Experience & associated number of years of experience:
You possess a wide range of technical knowledge
You are self-motivated and able to work independently on multiple group projects
You have the ability to maintain a positive and cooperative attitude in sometimes stressful situations
You are a creative person who looks for new and innovative ways to resolve problems
Any Certifications Required:
Any AWS, Azure and/or Storage Related Certification would add value.