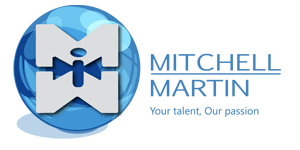 Strategic Architecture Data Analyst at Mitchell Martin Inc
New York, NY
Description
Our client, a global financial services firm and a market leader in securities, asset management and credit services, is seeking a Strategic Architecture Data Analyst
Location: New York, NY
Position Type: Contract
Position Description:
Data Analysis: Analyze data requirements for product classification; analyze data and usage across from trade capture systems and risk systems; synthesize and map physical data attributes to logical definitions; identify gaps in availability, quality and populations; and work with systems owners, program governance and data stewards to provision data and address gaps;
Requirement Specification: Work with businesses and IT teams to capture and define functional requirements for Product Classification, Data Acquisition (data provisioning, validation and quality controls); and Data Distribution.
Testing and Adoption: Work with business analysts and subject matter experts to develop test/use cases and test plans; perform system testing; and support user acceptance testing and adoption.
Skills Required:
Must have a minimum 10 years experience, of which no less than 5 years must be data analysis; and a minimum of 5 to 7 years experience working in the financial IT community ?risk and /or trade capture experience preferred.
Must have excellent written and oral communication skills: Needs to be able to communicate appropriately to diverse Client audiences (Business Users, IT and Business Managers and Developers); organize and present information coherently; and write effectively.
Must be able to analyze data ? structure, format, content and usage; understand and be able to analyze data relationships and relational data models; and must be able to map data across systems.
Must have good analytical and critical thinking skills: Be able to analyze data and process, consider possibilities and pitfalls; but not lose sight of the objectives.
Must be a self-starter - needs to be able to take a task and run with it. Will need to deal with tight time frames, deadlines and multiple concurrent activities.
Must have good interpersonal skills: Collaborative person who is a good team player and works well with others.
Knowledge in the financial data arena ? specifically risk/trade data.
Knowledge of financial instrument types and their data characteristics
Skills Desired:
Data modeling experience a plus
Some design or development experience would be a plus.