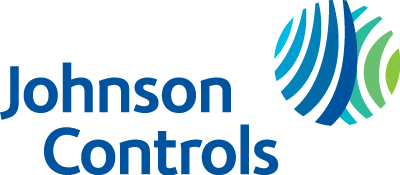 Strategic Enterprise Account Executive, Loss Prevention at Johnson Controls
Hayward, CA
Strategic Enterprise Account Executive, Loss Prevention - WD30075820185
What you will do
Sensormatic Solutions, a part of Johnson Controls, is a global leader in enabling smart and connected shopper engagement. By combining critical insights into retail inventory, shopper traffic and loss prevention, Sensormatic Solutions powers operational excellence at scale and helps create unique shopping experiences. Our solutions deliver real-time visibility and predictive analytics for accurate decision-making across the enterprise, enabling retailers to confidently move into the future. With more than 1.5 million data collection devices in the retail marketplace, we capture 40 billion shopper visits and track and protect billions of items each year. Our retail portfolio features the premier Sensormatic®, ShopperTrak® and TrueVUE™ brands.
We are searching for an experienced Enterprise Sales professional with proven track record in high level, complex sales and strong account management within the National Account Retail Sales environment. The role will maintain responsibility for creation of new market share through sales of a broad range of loss prevention products and services to new targeted opportunities as well as the sale of expanded products and services to existing customers within the assigned enterprise account portfolio.  Personally contact and secure profitable new business through relationships with multiple level contacts within large retail customer organizations. Incumbent manages all aspects of assigned accounts within their portfolio, including but not limited to: opportunity identification; pre-sales planning; deal execution; post sales installation planning and follow up; customer issue resolution relating to invoicing, service and other issues in order to ensure a high level of post-sales satisfaction and facilitate long term relationships with strong potential for repeat business. 
This position will require working on-site in Dublin, CA. Some remote flexibility will be considered.
How you will do it
Sales achievements - meeting and exceeding financial targets where adherence to predetermined metrics is closely monitored, analyzed and enforced
Demonstrated knowledge of each stage of the sales cycle and process
Prove-able sales results - acquisition, organic growth and retention
Relationship (internal and external) expert, broker, and nurturer
Embraces the value and necessity of new tools, methods and ideas
Coordinate with clients, engineers, and manufacturing teams in order to define product specification and to ensure 100% acceptance of products by clients.
Presents products to customers to accomplish Customer acceptance of the value-added proposition attached to the Company's products and its services, and to achieve sale closures on terms that are mutually satisfactory to the Customer and the Company.
Develops annual, quarterly, monthly, and weekly plans detailing concepts and actions necessary to achieve business growth opportunities consistent with the company's growth objectives.
Participates with other Regional sales colleagues in sharing marketing intelligence about product opportunities that will grow sales
Builds and maintains good relationships with customers at all levels to ensure 100% account retention
Qualifications
What we look for
BS/BA Degree or equivalent in Business, Marketing, or Mechanical Engineering or related field experience required
15+ years' experience within the Loss Prevention industry; ideally in an Enterprise Sales, Enterprise Account Management, Product Management, or Product Development role.
Must have in-depth experience with Loss Prevention products, ideally selling Loss Prevention solutions to C-Level retail customers
Johnson Controls is a global diversified technology and multi industrial leader serving a wide range of customers in more than 150 countries. Our commitment to sustainability dates back to our roots in 1885, with the invention of the first electric room thermostat. We are committed to helping our customers win everywhere, every day and creating greater value for all of our stakeholders through our strategic focus on buildings.
Johnson Controls is an equal employment opportunity and affirmative action employer and all qualified applicants will receive consideration for employment without regard to race, color, religion, sex, national origin, age, protected veteran status, status as a qualified individual with a disability, or any other characteristic protected by law. For more information, please view EEO is the Law. If you are an individual with a disability and you require an accommodation during the application process, please visit www.johnsoncontrols.com/tomorrowneedsyou.
Job
 Sales & Marketing
Primary Location
US-CA-Hayward
Other Locations
US-CA-Oakland, US-CA-Pleasanton, US-CA-San Francisco, US-CA-San Ramon
Organization
 Bldg Technologies & Solutions
Overtime Status
-Exempt