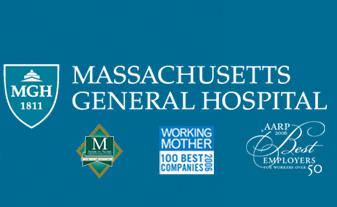 Stress Technician at Massachusetts General Hospital
Boston, MA
Job Description
Stress Technician
GENERAL SUMMARY/ OVERVIEW STATEMENT:Summarize the nature and level of work performed. Please note thatthis section should be written in a paragraph format and provide a broaddescription of the role and its purpose as well as the reporting structure.
Thisposition reports to the Unit Technical Manager/Operations Manager for NuclearCardiology, performing clinical responsibilities including diagnostic stresstesting using exercise or pharmacologic induced stress,under the direction of nuclear cardiology physicians and nurses.
PRINCIPAL DUTIES AND RESPONSIBILITIES: In order of importance,list essential areas of responsibility, major job duties, special projects andkey objectives for this position. These items should be evaluated throughoutthe year and included in the written annual evaluation. This section should becompleted as a bulleted list and explain how the role is performed.
Prepares patient for stress testing

Obtain vital signs (blood pressure, heart rate, oxygensaturation)

12 lead electrocardiographic placement (to include skinprep) and monitoring

IV placement (separate IV competencies apply)

Responsible for maintaining safe testing environment,including but not limited to:

Assesspatient's ability to walk safely (i.e.identify fall precautions, appropriate clothing, asses gait)




Performs stress testing

Exercise load adjustment

Monitors, prints and documents electrocardiographs asappropriate

Notifies clinical staff of EKG changes, and other safetyconcerns




Assures completeness of test reports including dataediting.




Documents patient exam data in department electronic logsheet.




Maintains laboratory inventory (supplies, emergencydrugs, and equipment).




Identifies equipment failures with EKG machines andplaces service call to appropriate equipment vendor to coordinate repairs.




Explains the nature and risks of exercise protocol tothe patient.
SKILLS amp; COMPETENCIES REQUIRED:This section should be a bulleted list ofminimum requirements explaining the skills (what the individual is trained for)and competencies (measurable as defined by the job) necessary to perform thejob.
Knowledge of cardiac anatomy and physiology

Knowledge of cardiovascular systems

Knowledge of universal precautions

Knowledge of EKG interpretive recognition patterns

Knowledge of stress/treadmill equipment

CPR certification

Ability to perform blood pressure measurements

I.V. placement (must comply with hospital licensingrequirements and, in addition, complete amp; pass IV competency)

Effective interpersonal communications
LICENSES, CERTIFICATIONS, and/orREGISTRATIONS:Specify minimumcredentials and clearly indicate if required or preferred.
EDUCATION: Check boxes that best describe the minimum andpreferred education requirements.
Minimum Required:

High school diploma, GED or equivalent

Certificate :Please specify

Some college or Associate's Degree

Bachelor's Degree

Master's Degree

Doctoral Degree

None required

Preferred:

High school diploma, GED or equivalent

Certificate : Please specify

Some college or Associate's Degree

Master's Degree

Doctoral Degree
Fieldof Study/Additional Specialized Training:Exercise Science or relatedfield
EXPERIENCE: Indicate the required and preferred(optional)amount and type ofexperience.
Required:On the job training of 2-4 months(dependent upon past practical experience)
SUPERVISORY RESPONSIBILITY (authority to hire,promote, or terminate):Indicatesupervisory "scope" and list the number of employees supervised.
Not Applicable
FISCAL RESPONSIBILITY: Indicate financial"scope" information, e.g. size of budget, volume, revenue, etc.
Not Applicable
WORKING CONDITIONS: Describethe conditions in which the work is performed.Use this section to detail any physical requirements for the position(lifting, carrying, etc).Use this sectionto also detail any environmental conditions associated with the position(outdoor weather requirements, hazardous materials, etc).
The individualwill work in a high volume stress test laboratory. The laboratory does bothimaging and non-imaging stress tests on a wide range of patients. There isminimal exposure to hazardous materials (i.e. blood and radioactive material).
The informationcontained in this document is intended to describe the general contents andrequirements of work being performed by people assigned to thisclassification.It is not intended to beconstrued as an exhaustive statement of all duties, responsibilities or skillsof individuals so classified.
Job Posting (optional):Use this section to indicate preferred textwhen posting this job on the careers page. This section should not be a copy ofall that is written above but rather a condensed version highlighting theimportant points.
Job
Massachusetts General Hospital is an Equal Opportunity Employer.By embracing diverse skills, perspectives and ideas, we choose to lead. Applications fromprotected veterans and individuals with disabilities are strongly encouraged.

Primary Location MA-Boston-MGH Main Campus
Organization
MGH Main Campus (MGHMAIN)
55 Fruit Street
Boston, 02114