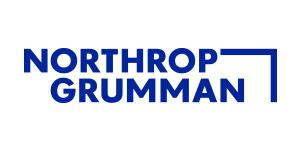 Structural Analysis Engineering Manager at Northrop Grumman Corporation
Clearfield, UT
Job Description
Engineering
At NorthropGrumman, our employees have incredible opportunities to work on revolutionarysystems in air and space that impact people's lives around the world today, andfor generations to come. Our work preserves freedom and democracy, and advanceshuman discovery and our understanding of the universe. We look for people whohave bold new ideas, courage and a pioneering spirit to join forces to inventthe future, and have a lot of fun along the way. Our culture thrives onintellectual curiosity, cognitive diversity and bringing your whole self towork — and we have an insatiable drive to do what others think is impossible.Our employees are not only part of history, they're making history.
We offerflexible work arrangements, great learning opportunities, exposure to a widevariety of projects and customers, and a very friendly team environment. We arelooking for self-motivated, proactive, and goal-oriented people to help us growour services and become even better at what we do.
Northrop GrummanInnovation Systems is looking for an Analysis Engineering Manager II, for ourClearfield, Utah location
Successful candidatewill be responsible for leading a group of approximately ten engineers withinthe Analysis group..
This position is ultimately responsible fordefining processes which will ensure successful analysis, design, manufactureand testing of complex composite assemblies.
Responsibilities:
Lead team of Analysis Engineers to work in an integrated project team to analyze, define and improve the design and analysis of parts and assemblies

Foster environment of cooperation and teamwork with other engineering and non-engineering disciplines and departments (operations, program office, design engineering, manufacturing quality engineering, tooling engineering, etc.)

Champion COE Engineering objectives to achieve business success

Partner with customers to achieve goals and deliver to technicalrequirements

Participate in the development of overall COEstrategies, objectives, and long-term goals of the organization

Advocate a safe and professional work environment

Manage execution of the program requirements to cost and schedule objectives

Provide challenging and stretching tasks and assignments to key talent in the organization

Steadfastly push self and others to achieve companygoals

Champion the Company's Business and Ethics Code of Conduct

Develop succession plans and be proactive in coachingand mentoring key talent to assume increased responsibilities

Drive timely and clearly communicated decisions andrecommendations