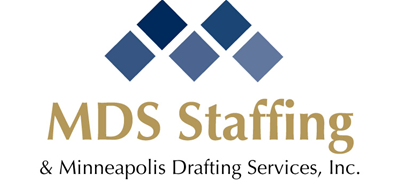 Structural Drafter at MDS Staffing
Saint Paul, MN 55102
Position: Structural Drafter

Location: St Paul, MN

Position & Skills:
We have an opening in a structural drafting department for an experienced designer proficient in Revit and AutoCad.

Qualifications required:
Minimum 2-year Technical/Associate Degree required.
Proficiency with Revit and AutoCad software, Microsoft Office Suite, and Adobe Acrobat.
Minimum 3-5 years experience in structural drafting/designing using various construction methods, i.e. structural steel, steel joists, masonry, concrete, post-tension, precast concrete.

This person will:
* Work directly with the project engineer during all phases of the project.
* Be responsible for developing of construction documents.
* Ability to manage projects and coordinate with clients and engineers.
* Be able to identify and resolve project challenges and changes and demonstrate an
understanding of the project scope and maintaining the deadline schedules.
* Utilize their knowledge of structural systems and construction details.
* Review shop drawings during construction administration phase and assist project engineer
with on-site inspections for compliance with drawings.
* Be able to provide clear and concise communication through both verbal and written styles.