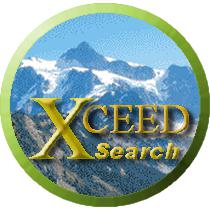 Structural Engineer at Xceed Search Partners
Chandler, AZ 85226
Salary up to $120k plus Benefits
Xceedsearch is currently seeking experienced Structural Professional Engineer to fill a opening with a Engineering Consulting company located in Phoenix. YOU MUST BE CITIZEN OR GC HOLDER
Job Description:Company is seeking an accomplished Structural Professional Engineer (Licensed PE), who will be responsible for providing technical guidance and training/mentoring of our design resources in all areas of work we do associated with structural engineering. The Structural Engineer will assist the Project Managers by providing technical guidance to help meet the client's desires and budget. Work with a team of engineers and designers on a variety of projects. In addition to working with discipline specific engineers and designers, this individual will team with all other disciplines to provide a full-range services to our clients. Summary of Position Responsibilities:The Structural Engineer position provides professional guidance, leadership and training to other personnel. Is responsible for, but not limited to planning and coordinating new projects related to primarily manufacturing systems, improving manufacturing processes, layouts, tooling and facilities. • Responsible for technical guidance and quality oversight, including code review, on all project work involving structural engineering. • Technical training and development of staff.• Establishing and improving standards, practices, guidelines, and specification for discipline area.• Engineer of Record. • Provide real time advice and decisions, technical in nature and cost estimates as needed. • Review and direct revisions to design packages as required.• Review as-builds, submittals and redlines.• Coordinate with all disciplines involved (Architectural, Mechanical, Electrical, and Structural), including outside consultants and contractors.• Technical interface with code officials and contractors. • Participate in meetings with Customers, and Owners to review the scope of work, discuss ways to reduce costs, and provide value engineering ideas.• Coordinate changes and gather information from various resources to enable correct information flow.• Review and interpret engineering specifications.
Benefits of the Structural Professional Engineer
Salary up to $120k
401-k Match
PTO
Medical Dental Benefits
Responsibilities of the Structural Professional Engineer
Bachelor of Science degree in relevant Engineering field. Minimum 5+ years of relevant experience required; 8+ years preferred with progressive technical experience.• Licensed Professional Engineer in the State of Arizona.• Technical oversight of multiple projects with proven success providing technical oversight on projects that meet contract specifications and technical standards to the client on time and within budget.• Proficient in AutoCAD and Revit, or equivalent. • Proficient in Microsoft Office suite is required, and a high adaptability to learning new software and technology.• Possess advanced knowledge of design standards, principles and practices.• Professionally perform multiple, detailed-oriented tasks with simultaneous deadlines.• Ability to work both individually and with a team, give and take direction and go beyond your job description when needed.• Solid writing and organization skills.• Possess strong work ethic, integrity and loyalty.• Team player with the ability to work well under pressure.• Understanding the importance of excellent customer service and maintaining a positive attitude.• Ability to work in a clean room environment.• Authorized to work in the United States.<This position outlines the basic tasks and requirements for the position noted. It is not a comprehensive listing of all job duties. Duties, responsibilities and activities may change at any time with or without notice.
$100,000.00 - $120,000.00 /year