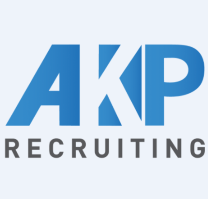 Structural Engineer at AKP Recruiting
Seattle, WA 98101
The right team is more than an advantage, it's a game changer! Come work with a team of engineering professionals dedicated to excellence at our Seattle office.

Seeking a Structural Engineer with at least seven years of experience to be a project manager and discipline design lead for the design of commercial, institutional, and industrial structures for our Seattle office. The successful candidate will be enthusiastic, have a desire to work and grow with a multi-discipline engineering team, and be willing to have fun.


• A four-year degree in Civil/Structural engineering or a related field
• Master's Degree in Structural Engineering (preferred)
• Registration as a P.E.
• Registration as an S.E. (preferred)
• 7+ years of experience in the structural design of buildings or similar structures
• Experience with computer software programs and analysis systems (such as Microsoft Office, AutoCAD, RISA, ETABS, etc.)
• Design experience with various materials – steel and concrete; masonry, wood, and light gauge (preferred)
• Knowledge and experience with the International Building Code (IBC) and US design standards
• Excellent leadership, supervisory, and writing and verbal communication skills
• Ability to work independently and supervise the efforts of a design team
• Experience and ability to maintain working relationships with clients
• Experience as a project manager
• Experience working as part of a multi-discipline team
This position is not eligible for sponsorship.

Why You Want To Work Here
A company that truly focuses on its employees. We support and encourage individually tailored professional and technical advancement as well as personal growth. We offer an excellent salary/benefits package, a desirable location, and a professional office environment with the opportunity to work with a collaborative team.

We offer a flexible PTO program, a fun office environment, and free daily breakfast (waffles!). Seattle office is located in a newly renovated office space close to convenient transportation options, the historic Pike Place Market, and all that downtown and the waterfront has to offer. We welcome the dedicated and the driven. Join us.


We are an equal opportunity employer and value diversity in our company. We do not discriminate on the basis of race, religion, color, national origin, gender, sexual orientation, age, marital status, veteran status, or disability status.

Competitive Pay, flexible PTO program, a fun office environment, and free daily breakfast