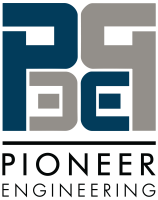 Structural Engineering Designer at Pioneer Engineering, LLC
Houston, TX 77020
Structural Designer
This position requires thorough knowledge of structural design and engineering techniques, and diverse experience in structural for Residential, Office Buildings, Retails Centers, Multi-family Homes, Hotels, Storage Facilities, Restaurant, and Gas stations (C-stores). The selected candidate will be responsible for conducting independent work requiring judgment in the evaluation, selection, application and adaptation of engineering techniques, procedures, and criteria. The selected candidate will also devise new approaches to problems, and prepare or modify drawings, specifications, calculations, charts, and graphs, and monitor work for compliance to applicable codes, and accepted engineering practices on projects of small to medium size and complexity with minimal technical oversight.
Job Functions
Provide primary point of contact for Client and design team including Architect and General Contractor. Manage project schedule, activities, and budget.
Maintain procedures and ensure all calculations and details are in accordance with relevant codes (IBC, ASCE-7, ACI, AISC, NDS, AISI, etc.) based on project-specific jurisdiction.
Plan and conduct independent work requiring judgment in the evaluation, selection, application, and adaptation of engineering techniques, procedures, and criteria.
Conduct structural calculations, specifications, and reports.
Maintain the technical quality and consistency of work, including compliance with project design criteria and standards, project procedures, relevant corporate standards, and local codes and regulations.
Coordinate technical issues with other departments on projects including constructability requirements and reviews.
Maintain professional and technical knowledge by attending educational workshops; reviewing professional publications.
Qualifications
Bachelor's degree in Architectural or Civil Engineering with a structural emphasis (Preferred).
3-6 years of experience in structural design.
Proficiency with AutoCAD and Microsoft Office (Revit is a plus).
Skills and Abilities
Capable of execution of all structural work for small and mid-sized commercial and residential projects.
Proficient in the preparation of structural calculations (utilizing computer programs, as well as by hand) for timber, concrete, and steel structures and building foundations.
Capable of reading and interpreting a geotechnical investigation report to assess recommendations and determine the best foundation type for a project.
Excellent knowledge of drawing development, presentation, composition and arrangement, scale, orientation, dimensioning, section and details, and other drafting practices applicable to the preparation of structural drawings.
Ability to prepare clear, complete, and accurate work plans and detail drawings, as well as sketches, and diagrams necessary for construction documents.
Complete understanding of project specifications related to structural disciplines.
Excellent verbal and written communication skills required.
Experience with Microsoft Office (Word, Excel, Project), AutoCAD, structural engineering software, drafting techniques, and structural engineering terminology.
Proven ability to handle multiple projects and meet deadlines.
Prior experience with residential projects is critical.
Proficient with vendor drawings (Shop Drawings).
Occasional fieldwork (inspections).
Able to work for any employer in the US.
66,006.00 - 84,517.00 /year
Civil / Architectural Designer / Drafter
What is this?