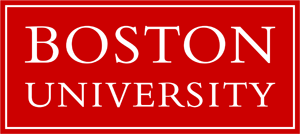 STUDENT ACCOUNTS SPECIALIST, Comptroller's Office, Student Accounting at Boston University
BOSTON, MA 02215
Provide customer assistance in person, on the telephone and through e-mail to students, parents, other University offices and outside agencies in response to billing and payment questions. Use knowledge of University policies and procedures and federal regulations to advise customers and resolve inquiries. Process incoming daily work including payments, refund requests, Title IV refunds, loan disbursements and other account analysis projects as needed.
In order to be considered for this position, please include a cover letter in your application materials.
Required Skills
B.A./B.S., excellent organization and communication skills, one to three years of experience, preferably in a university or customer service setting, prior experience maintaining and balancing a cash drawer, and analyzing detailed financial records preferred.
We are an equal opportunity employer and all qualified applicants will receive consideration for employment without regard to race, color, religion, sex, sexual orientation, gender identity, national origin, disability status, protected veteran status, or any other characteristic protected by law. We are a VEVRAA Federal Contractor.
Required Experience