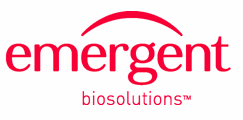 Subcontract Administrator at EBSI
Gaithersburg, MD 20877

Those who join Emergent BioSolutions feel a sense of ownership about their future. You will excel in an environment characterized by respect, innovation and growth opportunities. Here, you will join passionate professionals who advance their scientific, technical and professional skills to develop products designed-to protect life.
I: Job Summary
Emergent's Grants and Contracts Department is seeking a Subcontract Administrator to perform Subcontract administration from cradle-to-grave for various contract types (FFP, Cost Reimbursable, and T&M) under government funded contracts, with a strong focus on subcontractor/consultant Request for Proposals (RFP's), drafting agreements, and cost and price analysis, and purchase orders.
II: Responsibilites (Include key responsiblities only. This should not be an all-encompassing list)
Primary focus: Perform administration and negotiating various government subcontracts (FFP, Cost Reimbursable, and T&M) in a dynamic biotechnology environment. 

Incumbent will work with internal and external customers as a subcontracts professional

Monitor contracts/subcontracts for compliance with contractual terms and conditions, applicable laws, regulations, and corporate policies and initiate corrective action as required

Demonstrate experience and understanding of the FAR in various contract type environments

Prepare subcontractor RFP's in accordance with prime contract/solicitation requirements

Assist program management staff and subject matter experts in the development of statements of work

Ensure proper competition has been established

Analyze and evaluate proposals for cost reasonableness and compliance with appropriate laws, regulations, and corporate policies and perform cost/price analyses

Prepare listing of potential subcontractors and suppliers

Administration of subcontract and purchase orders through closeout

Assist in development or implementation of compliance-related policies and procedures and risk mitigation plans throughout the organization

Ability to manage large work-load with quick turn-around timeframes

Experience with international contracting,  preferred

Team player and ability to effectively interface with other functional departments is a must

Develop and maintain files in accordance with government regulations and company policies

Experience with SharePoint

Independent self-starter, able to develop and carry out long term objectives and visions

Excellent analytical, organizational and communication skills, and the ability to handle details, meet deadlines and work independently under general direction

Possess good ethics and sound character

Demonstrates proficiency using Microsoft Office Suite to include Outlook, Excel and Word.
The above statements are intended to describe the general nature of work performed by those in this job.  It is not an exhaustive list of all duties, and other duties may be assigned.
III: Education, Experience & Skills
Bachelor's Degree in business related field or equivalent experience of 8 years working in subcontract administration

At least 5 years of government contracting experience working as a contracts/subcontracts professional in a government contracting environment

Self-starter with exceptional analytical and organizational skills

Excellent written and verbal communication skills

Exceptional interpersonal skills and dedication to customer service

Strong negotiation and problem-solving skills

Strong working knowledge of FAR; HHSAR a plus

Understanding of cost and pricing methodologies and strategies

Understanding of FFP, Cost Reimbursable, and T&M contract types

Proficiency in Microsoft Office Suite tools (Word, Excel, PowerPoint…)

Ability to manage multiple tasks and competing priorities in a fast-paced environment

Sound judgment and creativity that can be applied to resolution of contract/subcontract issues

Experience with government contract structure and various agency requirements; HHS/NIAID/BARDA and DoD contracts, a plus

Experience working in a CPSR compliant environment, a plus

Experience with SAP, a plus
IV: Physical/Mental Requirements
Type/keyboard, visual acuity, good eye/hand coordination, stand, walk, sit, twist/turn, climb, reach outward, reach above shoulder, hand dexterity, bend, squat/kneel, sense of feel, sense of hearing, sense of smell, lift/carry ___ lbs., and pull ___ lbs.  Use phone, fax, copier, and computer.  Use hand tools and operate fork lift. Organize/coordinate, analyze/interpret, calibrate precise measurements, problem solve, make decisions, supervise, plan, communicate, prepare written communications, and prepare transaction documents.  Drive automatic/standard vehicle. Work outdoors, around noise above conversation level, in hot/cold temperatures, in high humidity, where ventilation is needed, in multiple locations, with restricted access to laboratory, in contact with Select Agents, and with exposure to animals, animal areas, or equipment used in animal areas.
Emergent BioSolutions is an Equal Opportunity/Affirmative Action Employer and does not discriminate on the basis of race, color, religion, gender, age, national origin, disability, Protected Veteran status, sexual orientation, or any other characteristic protected by federal, state or local law.
Information submitted will be used by Emergent BioSolutions for activities related to your prospective employment. Emergent BioSolutions respects your privacy and any use of the information submitted will be subject to the terms of our Privacy Policy .
Emergent BioSolutions does not accept non-solicited resumes or candidate submittals from search/recruiting agencies not already on Emergent BioSolutions' approved agency list. Unsolicited resumes or candidate information submitted to Emergent BioSolutions by search/recruiting agencies not already on Emergent BioSolutions' approved agency list shall become the property of Emergent BioSolutions and if the candidate is subsequently hired by Emergent BioSolutions, Emergent BioSolutions shall not owe any fee to the submitting agency.