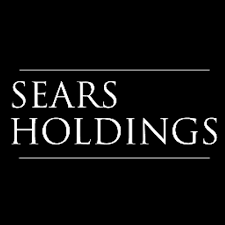 Summer 2018 - Member Technology Intern at Sears Holdings
Hoffman Estates, IL 60179
Think distributed systems, modern data technologies and big data (NoSQL, NewSQL, Hadoop, HDFS and HBase), Natural Language Processing, Machine Learning, demanding customers and crazy uptime. Develop high-performance technologies and algorithms that provide members with improved experiences - from dynamic pricing to accurate delivery promises, new models for eCommerce and retail operations.
We're looking for Autodidactic Polyglots... and those curious enough to look that up (learning is fun).
Our Member Technology Internship is typically a path to Software Engineer I but an opportunity to explore many other positions within our business as well.
The internship program opportunity is 10-weeks in duration. As an intern, your work is project based to give you the opportunity to expand your portfolio.
The internship opportunity will also allow you to receive the following:
Exposure to Senior Leadership
Intern Specific Networking Opportunities
Leadership Speaker Series
Cross-functional day tours to stores, our design lab and our innovation lab
Mentoring
Access and structured interaction with our Associate Resource Groups including optional Community Service events
You must be a Computer Science, Engineering or Mathematics major who wants to invent software that impacts millions of users each and every day
You should be proficient in Java/C or any modern programming language
You should have studied or practiced Business Systems/Process Analysis and Design
You should have studied or practiced Object oriented design and analysis
You should have studied or have an interest in Software Security
You should be proficient in Algorithms and complexity theory
You should have strong communication skills and understand Database design
GPA 3.3 (on a 4.0 scale) preferred, 3.0 minimum required.
EEO EMPLOYER